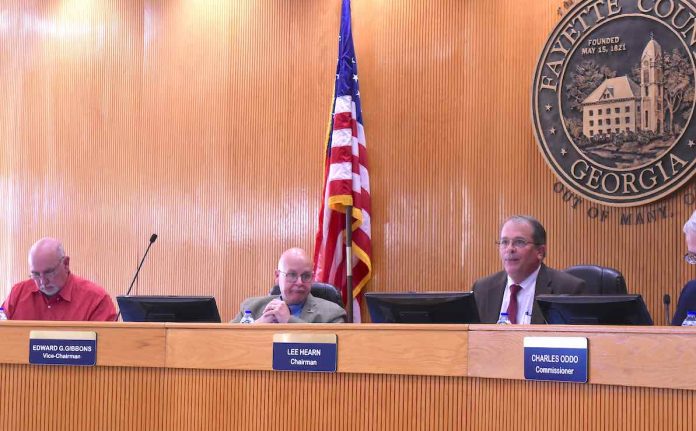 Tax increase to pay for the raises expected next spring — 
There's a help wanted sign in front of the Fayette County administrative building, emblematic of the current nationwide problem of too few workers applying for too many open jobs.
In response, the County Commission Tuesday voted a  10.45% pay raise for all county employees — county administrator included — and an additional 8.55% bump for all public safety employees — the sheriff included.
That's a 19% pay boost for sheriff's deputies, jailers, firefighters and EMS personnel. The starting salary of a deputy sheriff goes from $42,117 a year to a new starting pay of $50,117.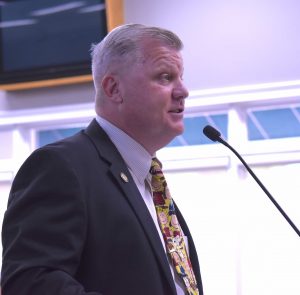 That's enough to make Fayette competitive with surrounding jurisdictions, County Administrator Steve Rapson said. "We lure A-players with higher pay," he said.
Rapson noted that Peachtree City recently raised its pay packages for both public safety and regular employees, which left Fayette rates significantly lower and subject to employee turnover from what he termed "the Great Resignations" era.
The county can absorb the increased salary expenses through the remainder of this fiscal year, Rapson said, though he warned, "Tax increases are coming."
By next summer, the county millage rate is expected to rise from its current 4.034 mills to a proposed new rate of 4.305 mills, or about an average tax bill increase of $4.58 a month, Rapson said.
He noted that Sheriff's Office, Fire, EMS, Marshal and 911 positions represent nearly 55% of the county workforce. All other county positions represent 45% of the county workforce.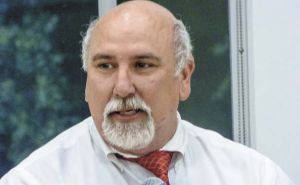 In voting for the pay hike, Commissioner Eric Maxwell called the vote "one of bigger decisions this board will make" this year. He called it a "huge shift" that will require a tax increase next spring.
"We've got to do this," Maxwell said. "We don't have a choice."
Commissioner Charles Rousseau decried "incendiary words" about defunding police, though he called for a "balanced approach" to "demilitarize the police" and more funding for services to citizens, including money from the county tax coffers to local nonprofits. The county currently does not donate any money to nonprofits.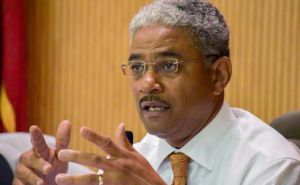 The pay raises go into effect Jan.1 and include — according to a motion from Commissioner Edge Gibbons — both the county administrator and Fayette County Sheriff Barry Babb.
Though he ended up supporting the inclusion of the two, Maxwell said he had not anticipated their addition. He raised the question, "What about" other county officials like the judges, district attorney, court officials, and others that were not included in the pay raise package. The pay raise passed without answering that question.