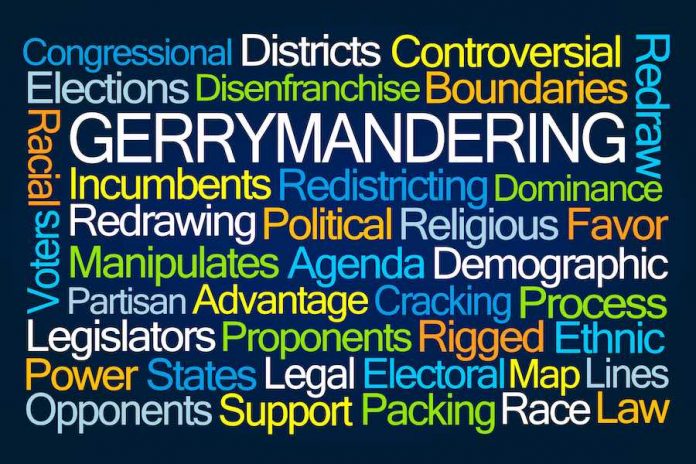 Some believe House GOP bosses are targeting Sharpsburg Rep. Philip Singleton, often critical of party leaders — 
ATLANTA — Georgians whose cities and counties would be divided under a new state House map proposed by legislative Republicans complained Monday the new districts would unfairly dilute their voting power.
---
by Dave Williams | Nov 8, 2021 | Capitol Beat News Service
---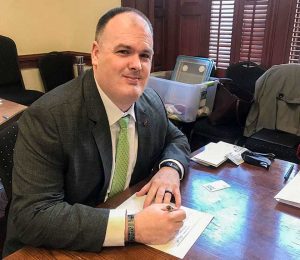 During a nearly three-hour hearing, residents from Coweta County, Peachtree City, Dunwoody and other communities pleaded with members of the House Legislative & Congressional Reapportionment Committee not to divide their communities into multiple House districts in order to accommodate population changes reflected in the 2020 U.S. Census.
"The plan you have is going to be a loss of voice for so many people in Peachtree City," said Suzanne Brown of Peachtree City, which would be split between two districts under the proposed map.
A large portion of the audience at Monday's hearing traveled to the Georgia Capitol from Peachtree City, Newnan and other portions of Coweta and Fayette counties southwest of Atlanta.
Several accused House Republicans of splitting their communities in order to target Rep. Philip Singleton, a Republican from Sharpsburg who has been critical of GOP leadership. The proposed map draws Singleton into a predominantly Democratic district in South Fulton County, splitting Coweta County among five districts in the process. Singleton currently represents a small portion of western Peachtree City west of Ga. Highway 74 and north of Ga. Highway 54, as well as the northeastern part of Coweta County.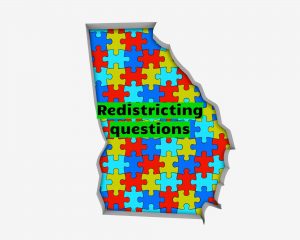 "For a Republican group to gut Coweta County the way we've been gutted, I wonder about the party I've been involved in," said Jan Horn, a Republican activist from Coweta County.
Mike Crane, a former state senator from Newnan, suggested an alternative map proposed by House Democrats would keep more communities of interest together than the Republican map.
"These maps are hurtful," Crane told committee members. "If you don't fix these maps … your vote will indicate who you answer to, your constituents or the speaker of the House."
Singleton appeared before the committee to suggest changes to the map he said would keep wholly within heavily Republican Coweta County two House districts the proposed map would split and likely flip to the Democrats.
Indeed, the committee introduced a new House map on Monday with some minor changes from the map proposed last week, mostly in metro Atlanta. However, none of the changes Singleton requested were incorporated into the new map.
Rep. Bonnie Rich, R-Suwanee, the committee's chairman, said dividing cities and counties is an inevitable part of the redistricting process, made necessary by the legal requirements to create districts roughly equal in population and comply with the federal Voting Rights Act.
"I am sympathetic to your plight," Rich told the group that attended Monday's hearing to register their objections. "[But] population is what drives this whole process."
[This story is available through a news partnership with Capitol Beat News Service, a project of the Georgia Press Educational Foundation.]