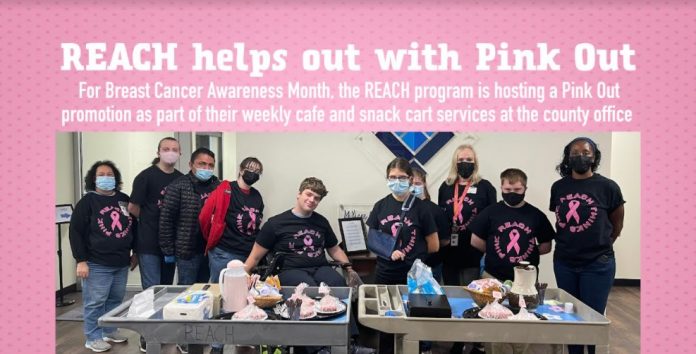 The students of the REACH program are always eager to help out for a good cause. As part of Breast Cancer Awareness Month, they are hosting a Pink Out promotion with their weekly service at the county office.
Each week on Tuesdays they host a cafe cart with warm drinks and pastries, and on Fridays, they run a snack cart where county employees can buy goodies to support the program. The last week in October they are serving special pink treats to raise breast cancer awareness. They will also wear specially-designed "REACH thinks pink" breast cancer awareness shirts for the cause.
REACH ("Reaching Educational and Career Heights") is a program for students with developmental disabilities ages 18-21 that helps them get into the workforce and become independent and productive citizens.