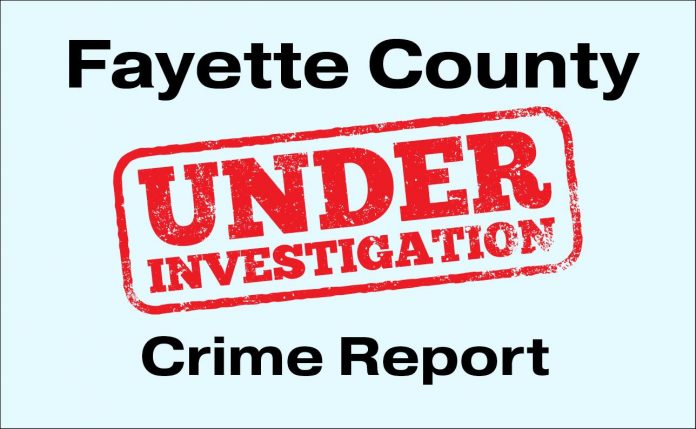 Though vehicle thefts sometimes occur in Fayette County, an Oct. 15 incident in north Fayette had thieves making off with what amounts to an antique — a 50-year-old Ford Mustang.
Sheriff Barry Babb said deputies responded to the Pine Knott Road residence, off Lees Lake Road, to take the report of a vehicle theft.
The owner reported that his 1971 Mustang had been stolen from the garage, Babb said.
The owner noted that a side door to the garage was unlocked, adding that the last time he checked the garage was Oct. 10, said Babb.
Depending on the model, a 1971 Mustang can bring $10,750-44,000, according to www.conceptcarz.com
Also in north Fayette, a resident on Highland Hills Road, off Ga. Highway 314 near Ga. Highway 138, reported an entering auto on Oct. 15,
Deputies did not see evidence of forced entry, Babb said, adding that the owner reported that a handgun in the vehicle was stolen.
In Fayetteville, an entering auto occurred on Oct.14 outside a business where personal items were stolen from a delivery truck.
Fayetteville Police Department spokesperson Ann Marie Burdett said an officer on Oct. 14 at approximately 12:24 a.m. was dispatched to the Bojangles restaurant on North Glynn Street.
"Police met with the complainant, who said they were at the restaurant to make a food delivery for their employer in a commercial delivery truck," said Burdett.
Burdett said the complainant told police that someone had entered the truck and stole personal items.
Also in unincorporated Fayette, a golf cart was stolen from a residence at the Shiloh Mobile Park off Ga. Highway 54, adjacent to Peachtree City.
The theft of the 2013 E-Z-GO cart was reported Oct. 16 after the resident found it missing at 2 p.m., Babb said.