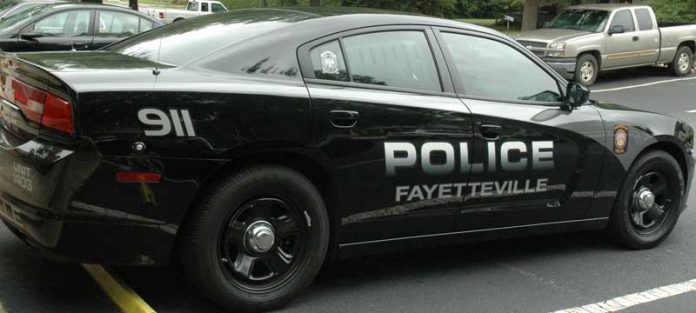 An altercation at a Fayetteville business between a former employee and the manager resulted in police investigating the incident after the former employee cursed at the manager and threw an unidentified liquid on him before leaving the scene.
Fayetteville Police Department spokesperson Ann Marie Burdett said officers on Oct. 15 at approximately 1:37 p.m. were dispatched to Dreams Kustomz on North 85 Parkway regarding a verbal dispute.
Burdett said police met with the complainant, who said a former male employee arrived at the business with another male subject to ask if the complainant would assist them with a project.
"The complainant told police they told the former employee they didn't want to work with them anymore. The complainant reported a verbal exchange ensued, and the former employee cursed the complainant out and threw a cup containing an unidentified red liquid directly at the complainant," said Burdett. "The complainant told police the liquid was thrown at their face by the former employee, also struck their clothing and (caused) a mess in the shop's lobby."
Burdett said the complainant told the former employee and the male subject that they would call the police, and the two individuals fled the area in a vehicle headed northbound on Ga. Highway 85.
The case was turned over to the Fayetteville Police Department for further investigation.