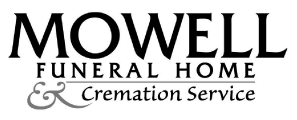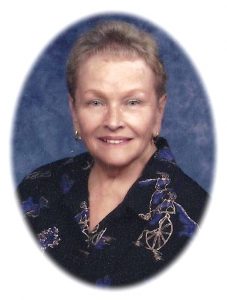 Mary Curtis Thorpe McGowan, 81, of Young Harris, formerly of Fayetteville, Georgia passed away peacefully with her family by her side on Sunday, October 10, 2021.
Mary was born on October 4, 1940, in Atlanta, Georgia to the late Alfred Henry "Sonny" and Mary Catheleen (Curtis) Thorpe.
Mary loved the Lord and was a faithful member of McConnell Memorial Baptist Church. Prior to moving to Hiawassee with her husband Ed, she was the pianist for Riverdale Christian Church where they were founding members.
She loved to collect rocks; she would pick them up on her trips to bring back home and even passed this tradition on to her grandchildren. Mary enjoyed bird watching from her front porch; she made sure Ed always had the bird feeders full.
She and Ed's door was always open to their children, grandchildren, friends, and community; their home was a place of rest, love and spoiling their loved ones. She was lovingly known as "Mee-maw" to everyone and took every opportunity to spoil her grandchildren. To know Mary was to love her and be loved. She left an impression on all the lives she touched over the years.
Mary is preceded in death by her parents. She is survived in death by her husband, Jack Edward McGowan, Jr.; children, Mike (Angela) Carver of Fayetteville; Cindy (Phillip) Major of Hiawassee, Tammy (Bert) Proctor of Newnan; Steve Becker of Fayetteville, Nicole (Richard) Paden of Monticello; stepdaughters, Laura McGowan of Vancouver, Karen (Randall) Anderson of Snellville; siblings, Patricia (Benny) Brown, Arthur (Sharon) Thorpe, Michael (Nina) Thorpe; grandchildren, Cristin Pryor, Kira (Jeremy) O'Pry, Michael (Tabbi) Carver, Jr., Jason (Maria) Arrington, Jeffry Arrington, Sherry (Nick) Thornton, Trey Proctor, Christian Proctor, Patrick Oaks, Jacki Oaks, Rachel Paden; 15 great-grandchildren and countless great-great grandchildren; 7 nieces and nephews as well as may other extended family members and long-time family friends.
Banister-Cooper, in Hiawassee, Georgia and Mowell Funeral Home & Cremation Service in Fayetteville are handling arrangements for Mrs. McGowan.
Funeral Service will be on Friday, October 15, 2021, at 1:00 PM in the Chapel of Mowell Funeral Home & Cremation Service. Visitation will be prior to service from 11:00 to 1:00 with interment following at Camp Memorial Park in Fayetteville.
We welcome you to leave your condolences, thoughts, and memories on out Tribute Wall.
Mowell Funeral Home & Cremation Service, Fayetteville — www.mowells.com