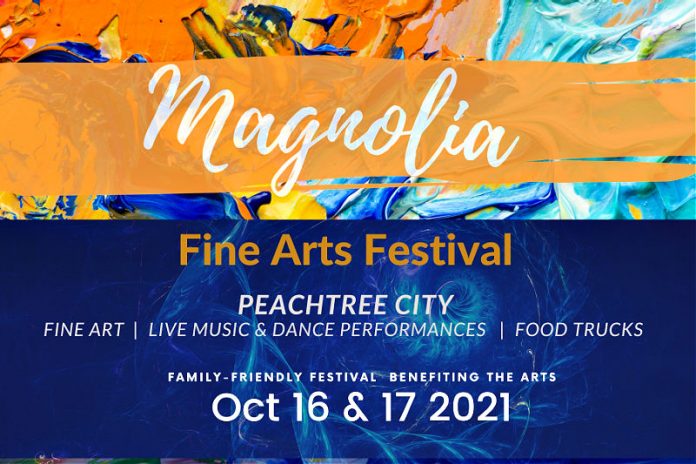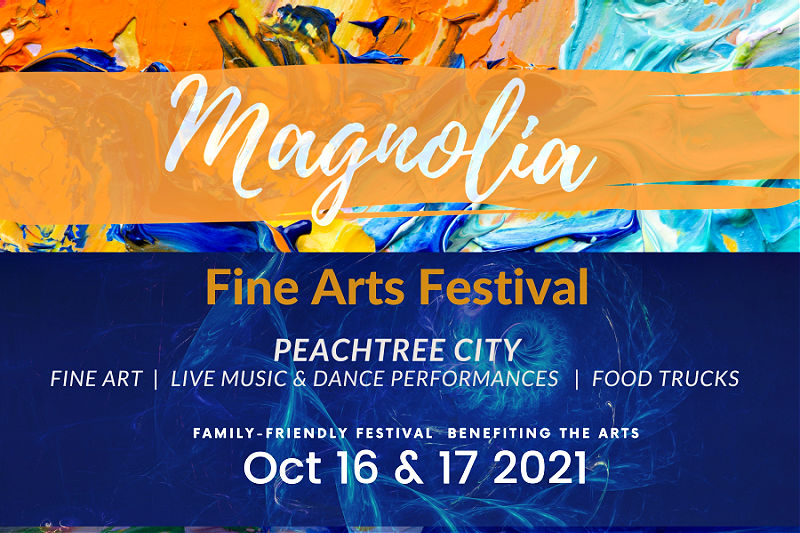 Artists from across the United States will once again converge on the shores of Lake Peachtree in Peachtree City, Georgia for the 6th annual Magnolia Fine Art Festival. More than 100 visual and performing artists will showcase their talents Saturday, October 16th, and Sunday, October 17th. It is the largest gathering of fine art-related talent in Fayette County each year.
Magnolia Fine Arts Festival celebrates traditional, digital, jewelry, wood, dance, word, song, and other artistic expressions and takes place in the scenic lakeside location at Drake Field for two days of cultured fun. Sponsored by the Fine Arts and Crafts Entrepreneurs (FAACE), the family-friendly festival educates and shares artwork with the community while benefiting Fayette school's art programs.
In addition to showcasing artists, the event includes entertainment for the whole family, including an artist market, live painting demos, live music and dance performances, sip and paint tea party, K-12 art exhibit, food trucks, inflatables, photo booth, enchanted princesses, a children's corner, an opportunity to support local artists, and more.
Saturday Performing Arts Schedule
Enjoy live music and dance performances beginning Saturday at 10 a.m. The line-up includes musician Mark Fulmer, the Georgia Singers Company, country and pop vocalist Cindy McCord, Dance Contempra, Reigning Victory Dance Studio, Heart Music, and pop and country music band Austin Neal and Savannah Road.
Sunday Performing Arts Schedule
Sunday's line-up begins at noon and features 3Hre, Rare Epiphany, Moksha Rao, and the Artistry School of Performing Arts.