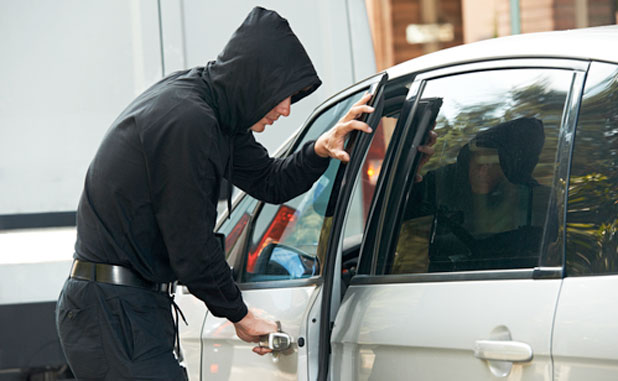 Do you keep a handgun in your vehicle overnight in an unlocked car? If so, you are providing thieves with one of their favorite items to steal.
Fayetteville police officers were dispatched to a Pecan Court residence off South Jeff Davis Drive at 6:42 a.m. on Sept. 30 on an entering auto call.
The resident said the vehicle had been left unlocked in the driveway overnight and was found the next morning with the driver's door cracked open and a firearm stolen from the center console, said Fayetteville Police Department spokesperson Ann Marie Burdett.
In another entering auto incident, officers on Sept. 29 at 11:03 p.m. responded to a residence on Walker Avenue off Beauregard Boulevard.
"Police encountered two vehicles that appeared to have been entered. Through police investigation, they discovered papers were discovered on the passenger seats, glove boxes were open, and papers were strewn on the floorboard of each car," Burdett said.
It was noted by officers that the owners reported that the two vehicles were unlocked and that nothing was stolen, Burdett added.
In another incident, officers on Sept. 30 at 7:31 a.m. were dispatched to an entering auto report at a residence on Emily Park off Ga. Highway 54 East.
"Police met with the complainant, who said they parked their vehicle overnight in their driveway, and when they returned to the vehicle the following morning, discovered it had been entered and ransacked," Burdett said.
Police noted no sign of forced entry, with nothing taken, Burdett added.
The report said neighbors found unclaimed personal articles strewn in bushes and on the grass between homes, Burdett added.
The entering auto cases were turned over to the department's Criminal Investigations Division.