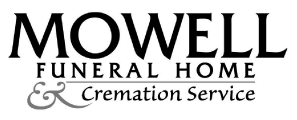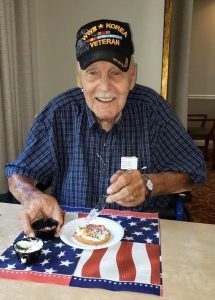 George Drummond Bathgate, 94, passed away on Thursday, September 16, 2021, in the Fayetteville Center for Nursing and Healing. He was a resident at Ashley Glen Senior Living, in Peachtree City, Georgia for the past two years.
He was a beloved father, grandfather and great-grandfather. Born in West Haven, Connecticut on July 3, 1927, he was the only surviving son of a strong and disciplined military man. George had a full and varied life. He joined the U.S. Navy on his 17th birthday in 1944 to fight in World War II, and served in the Pacific Theater until the end of the war.
He then reenlisted, but this time following in his father's footsteps, he joined the Army. With his strong background in electricity, from working with his father, the Army put him in the Army Air Corp. When he again reenlisted, he made sure they kept him in the Army, where he stayed for many years active and reserve, until he retired as a sergeant major. However, he always spoke of his time in the "Air Force."
After leaving the active Army, George settled in to raise his family in Connecticut as a "Beat Cop" in New Haven, Connecticut, often doing undercover work. After several years, he moved up to become a Connecticut state trooper, where he was also one of their scuba divers, and eventually constable of his home town of Bethany, Connecticut.
In later years he remarried and moved to Vermont, which he fell in love with, and spent 40 plus years. He spent many years as zoning administrator of Orwell, Vermont.
George loved the outdoors and his family. All his grandchildren and great-grandchildren loved visiting his lovely farm in Vermont, and hearing his "Grandpa Stories," and with 94 years' worth, he had volumes to tell. George also loved history, boy, how he loved history and his Scottish ancestry.
In 2019, his health brought him to Peachtree City, Georgia, to be close to his oldest daughter Sandra, his grandchildren and great-grandchildren. He truly loved living at Ashley Glen and telling his stories to his new friends.
George was preceded in death by his parents, Jack and Helen Bathgate; his wife, June Earley Bathgate; his former wife, Jean Streeter Bathgate; his sisters, Olive Dawson, Helen Busher and Elizabeth Verdini.
He is survived by his sister, Shirley Driscoll; his daughters, Sandra (Frank) Destadio, Cynthia (Tom) Stankus, Shelley (Chris) Shields, and Lori McCord; his grandchildren, Michelle Pickrell, Karie (Mike) Barnes, Christine (Rusty) Ard, Amy (Brian) Lauda, Abiram (Michelle) Bathgate, and Giorgia Shields; his step-children, Sandy (David) Martin, Mark Falcone, and Laura Falquero; his step-grandchildren, Josh Martin, Jessie Martin, and Emma Falquero. He was also a proud and loving great-grandfather of eleven.
A memorial at Holy Trinity Catholic Church will be announced in the near future to honor this strong and faithful man. He will eventually be interned in Vermont next to his wife June.
Mowell Funeral Home & Cremation Service, Peachtree City — www.mowells.com