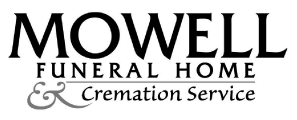 William J. Poole, Sr., 76, passed away on Wednesday, September 15, 2021, in Fayetteville, GA. William was a resident of Peachtree City, GA, and a member of Fayette Family Church, along with his wife of four years Darlene. He was born on July 15, 1945 in Flemington, WV.
William attended Free Bible Institute in Pennsylvania where he received his Bachelors of Arts degree in Bible Theology. He also attended the Apostolic Institute in Maine. He was ordained by the Assemblies of God and pastored for over 30 years. During this time, he had a successful television ministries in Ithaca, NY and Avon Park, FL.
During his life, William tried out for the New York Mets, worked for GMC Motor Homes in Detroit, Michigan, worked for the YMCA organization in Pittsburg, Pennsylvania, experienced success as an insurance salesman and was a substitute teacher and softball coach in Ithaca, NY. He also enjoyed operating the shot clock and scoreboard at Florida Southern University basketball games in Lakeland, Florida.
His hobbies included: golf, watching football, baseball, and reading novels by his favorite author, James Patterson. He was an avid fan of the Cleveland Browns, Cleveland Indians, Cleveland Cavaliers and Ohio State Buckeyes.
William was preceded in death by his mother, Nita Belle Shaw; his paternal grandparents, William and Dolly Shaw; his two half-brothers, David Shaw and Robert Shaw; and his two grandsons, Brandon Stutzman and Tyler Stunkard. He is survived by his wife, Darlene Adams Poole; former wife, Roberta DeVane; his three children, Beth (Brian), Caudle William Poole, Jr., and Ronda (Matthew) Stunkard; his nine grandchildren, Ryan Stutzman, Brooklynn Stutzman, Rhiannon Stutzman, Alexis Poole, Kristian Poole, Zachary Stunkard, Zane Stunkard, Zaryn Stunkard, and ZIan Stunkard; as well as one great-grandchild, Brynlee Poole.
Memorial donations may be made to https://www.kidneyfund.org
We welcome you to provide your condolences, thoughts, and memories on our Tribute Wall.
Mowell Funeral Home & Cremation Service, Peachtree City, www.mowells.com