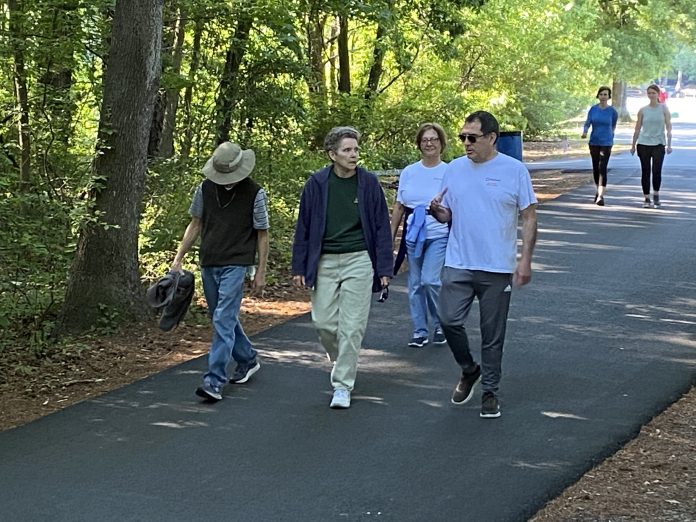 Orthopedic health often plays a significant role in how well a person feels, especially as they get older. On Saturday, Sept. 18, several orthopedists from Piedmont Orthopedics | OrthoAtlanta in Fayetteville will lead Piedmont Fayette's monthly Walk with a Doc event. Their goal will be to provide walk participants with some tips to improve their orthopedic health. The doctors featured on the walk will be Virginia Jones, M.D., Domenic Scalamongna, M.D., Kevin Park, M.D., Susan Jordan, M.D., and Joshua Bell, M.D.
Walk with a Doc takes place on the third Saturday of every month from May through October. The walks start promptly at 8:30 a.m. at the Peachtree City Farmers Market at Aberdeen Village and go to Battery Park and back (approximately 40 minutes). Walk participants are encouraged to shop with Peachtree City Market vendors after the walk for an opportunity to win prizes, t-shirts and other goodies. "We are so excited for this month's walk because of all the important information that will be shared from this tremendous slate of physicians," said Paige Muh, Manager of Community Relations at Piedmont Fayette. "Walk with a Doc gives all of our participants a chance to talk about a variety of health topics with some of Piedmont's top doctors." Walk with a Doc is free, but reservations are required. Email PFHRSVP@piedmont.org to save your spot.
Visit piedmont.org/walkwithadoc for more information.