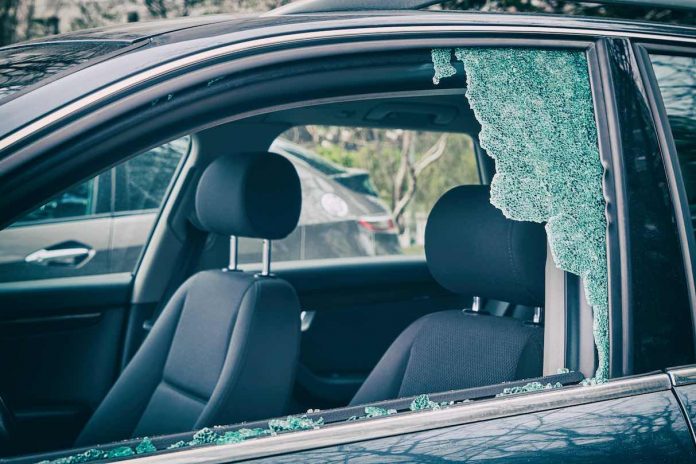 Victims of entering auto crimes are usually residents who have items stolen from vehicles in their driveway or in the community. Thieves sometimes also take advantage of items in work trucks while crews are busy on the job.
Fayetteville police on Aug. 30 received a call about an alleged theft from a landscaping truck, said Fayetteville Police Department spokesperson Ann Marie Burdett.
The complainant told police the landscaping crew arrived at the job location at the Tinseltown Theater at the Fayette Pavilion on Aug. 30 at approximately 6:30 a.m.
Burdett said the complainant informed police that a landscape edger was taken from a truck a landscaper was driving.
The complainant further stated the lock that secured the edger was left unlocked, and while the work crew was away from the vehicle, the edger became missing from the truck, Burdett said.
In another entering auto incident, Fayetteville officers on Aug. 31 at approximately 6:38 a.m. were dispatched to the area of Highpoint Pass off Redwine Road in reference to an alleged entering auto.
Burdett said police met with the two complainants regarding two vehicles parked in the driveway of their residence.
"The complainants said they parked their vehicles overnight in the driveway and returned to discover they were entered the following morning. The complainants said they discovered the damage to their vehicles and missing items taken from each vehicle at that time," said Burdett.
The officer observed the passenger side window of one of the vehicles was broken out, and the front passenger side door of the other vehicle was left open, Burdett said.