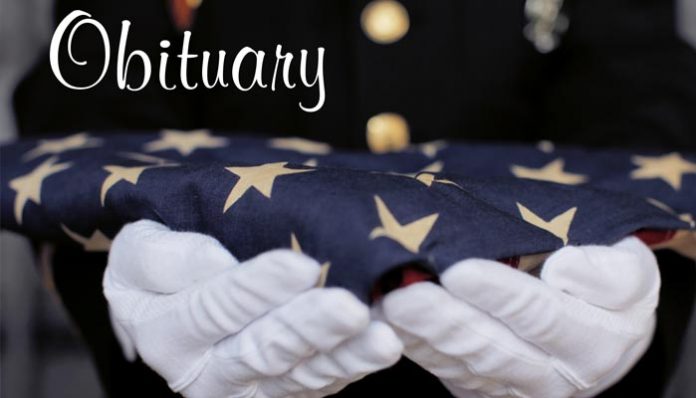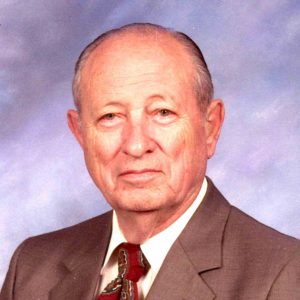 Calvin Reese Jackson, 97, passed away August 31, 2021, at his home in Rome, GA after a brief battle with cancer.
He was born January 22, 1924, in Fayette County, GA, the son of the late George Warren and Cora Hartley Jackson. He was of the Baptist faith and a member of First Baptist Church of Rome.
Mr. Jackson attended high school at Fayetteville before his induction into the Army in February 1943 at Ft. McPherson, Georgia. He trained with the 345th Infantry at Camp McCain, Grenada, Mississippi until October of 1943, specializing as an automatic rifleman. After basic, the unit was sent to Ft. Ord, California for six weeks training, and from there to San Francisco, where they boarded a liberty ship and departed for the South Pacific, landing at New Caledonia.
He went from there to Fiji, where his unit joined the Americal Division of the U. S. Infantry, replacing men who were wounded, killed, or sick after the intense fighting on Guadalcanal. The Americal soldiers went on to Bougainville, Leyte, Cebu, and Burias Island, and in September 1945, after the war had ceased, they served in the occupation force, landing at Yokohama, Japan.
PFC Calvin R. Jackson left Japan on a converted luxury ship and disembarked in Washington State in October 1945. He received his honorable discharge on December 8, 1945, at Ft. McPherson, GA. His service awards include: Good Conduct Medal, Purple Heart, Pacific Service Medal with bronze stars, WWII Victory ribbon with bronze arrowhead, and Philippine Liberation ribbon with bronze star.
On June 29, 1946, Calvin Reese Jackson married Dorothy Ann Woolsey in the Winship Chapel of the First Presbyterian Church in Atlanta. A few months later, they moved to Rome and established Jackson Typewriter Company, a dealership for Royal Typewriters, and later Victor Business Machines. He operated the business for 41 years, retiring in 1988.
Mr. Jackson was a member of the American Legion Post #5 in Rome, the Military Order of the Purple Heart, the Americal Division Veterans Association and a life member of the Rome Power Squadron.
In addition to his parents, Mr. Jackson was preceded in death by his wife of 71 years, Dorothy Ann Woolsey Jackson, by a sister, Mrs. Estelle Olson of New Orleans, LA, and by a brother, Russell Jackson of Mineral Bluff, GA.
His survivors include his sister, Mrs. Helen Allen of LaFayette, GA; three daughters, Jean (Neal) Brumbeloe of LaGrange, Ellen (Joe) Clary of Valdosta, and Teresa (Bill) Roby of Marietta; six grandchildren, Reesa (Brian) Woodman, Ben (Katie) Clary, Jeffrey Brumbeloe, William (Lin Geng) Roby, Kim (Tyler) Willett and Edward (Meghan) Roby; great grandchildren, Lauren, Caleb and Ava Grey Woodman, Mason and Gray Clary, Erin and April Ann Roby, Clary Ann Willett, and Calvin Jackson "Jack" Roby.
A service for Mr. Jackson will be held on Sunday, September 5, 2021, at 2 p.m. in the Sanctuary at First Baptist Church of Rome. Dr. Ron Murray will officiate with the American Legion Post #5 Honor presenting military honors. The family will receive friends in the church garden following the funeral service.
The interment service will be on Tuesday, September 7, 2021, at 1 p.m. in Woolsey Historic Cemetery, 242 Hampton Road, Woolsey, GA 30215.
In lieu of flowers, the family respectfully requests memorial contributions to be made to the Wounded Warrior Project, PO Box 758517, Topeka, Kansas 66675-8517 or woundedwarriorproject.org, to the TV Ministry of First Baptist Church of Rome, 100 East 4th Ave., Rome, GA, 30161, or to the charity of your choice.
Henderson & Sons Funeral Home, South Chapel, has charge of the funeral arrangements.