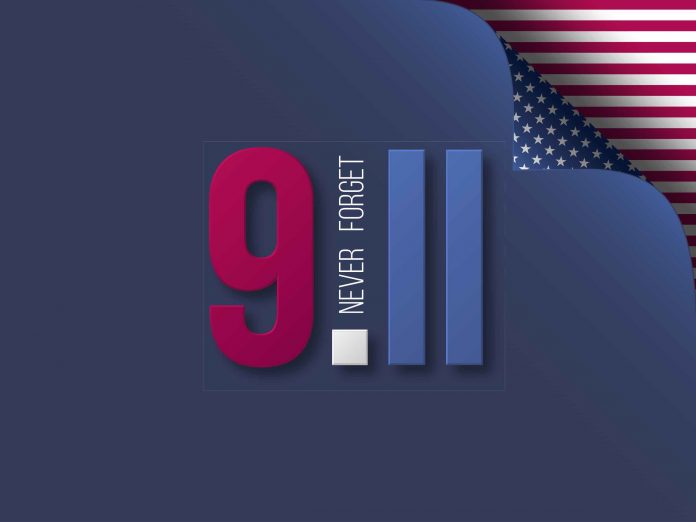 Three local musical groups and one soloist will take the stage at Fayetteville's City Center Park on Saturday evening, September 11, for the second-annual Fayette County 9-11 Tribute.
Leading out at the event will be soloist LaVada Vaillancourt-McCosh singing the National Anthem, which will be punctuated by an Army Aviation Heritage Foundation helicopter flyover. Several musical selections will be performed by Music Alive and the Flat Rock A.M.E. Church Choir, and the program will be rounded out by the entire Starr's Mill High School Chorus.
This tribute, which begins at 6 p.m. on Sept. 11, is offered free of charge. Guests are invited to bring their own chairs and blankets to sit on the Great Lawn. Social distancing between groups is encouraged, and hand sanitizing stations will be available.
In between musical performances, spoken tributes will be delivered by Fayetteville Mayor Ed Johnson, Fayetteville Fire Chief Alan Jones, State Representative Josh Bonner, American Legion Past National Commander Dale Barnett, American Legion Chaplain Jim Young, and Master of Ceremony Stephen Walker. The invocation will be delivered by Dr. Thomas Martin, pastor of Fayetteville First United Methodist Church. Colors will be presented by the Fayette County High School Junior R.O.T.C.
The Fayette County 9-11 Tribute is hosted by the City of Fayetteville and the American Legion and Veterans of Foreign Wars posts in Fayetteville and Peachtree City.
The program will be followed after sunset with a free screening of the family film "Playing with Fire" (Rated PG).
Static public safety displays, vendor booths, and food trucks will be on site and open to the public by 5 p.m. Cash and credit card payments will be accepted. Food trucks scheduled for the event include Papa's Hot Dogs, Breakfast on the Run, and Hyppo Mayday Ice Cream & Pops.
Free onsite parking will be available at Fayetteville City Hall & City Center Park. Overflow parking will be available at the Fayette County Administrative Complex