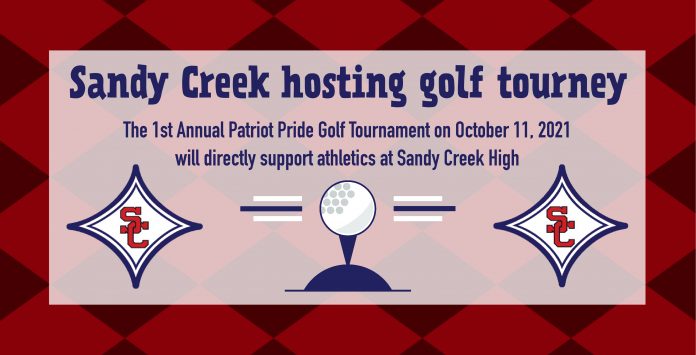 Get ready to tee it up to support Sandy Creek High athletics. The 1st Annual Patriot Pride Golf Tournament on Monday, October 11, 2021 will directly support the winning tradition of sports at the Tyrone school.
"It is our hope that through commitment, cooperation, teamwork, and that undeniable Patriot Spirit, our athletes and our programs will continue to provide our students the competitive edge needed for an impactful and successful life," said Sandy Creek athletic director Dr. Cathy Folden-Handley.
The cost per team in the tournament is $400, and there are a variety of sponsorship options available. All sponsors will be recognized throughout the year at various venues, and all donations are tax-deductible.
Proceeds from the tournament and sponsorships will directly support Sandy Creek athletics programs in funding needed supplies, equipment, facilities, and travel expenses.
The tournament will be played at Canongate 1 golf club, located at 924 Shaw Rd. in Sharpsburg.
For more information about the golf tournament and sponsorship opportunities, contact fundraising coordinator Shannon Holt at holt.shannon@fcboe.org.