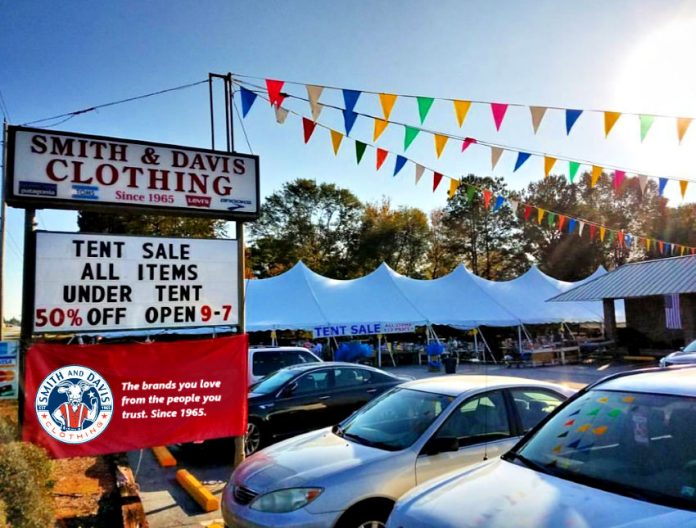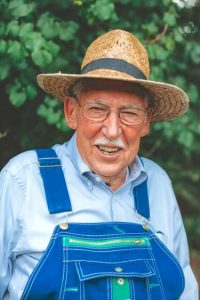 The founder of one of the oldest retail businesses still operating in Fayette County, Ronald Davis, 82, of Fayetteville, died Aug. 31.
His landmark retail clothing and shoe store — Smith and Davis, on Ga. Highway 54 between Fayetteville and Peachtree City — has served generations of customers from Fayette and surrounding counties, many of whom looked forward to the twice-a-year tent sales that required extra parking and deputies to direct traffic. The family-owned business is now operated by his son, Tony Davis, but the elder Davis could be seen often in the store helping to serve both new and old customers.
Here is his obituary:
"Ronald Davis, 82, of Fayetteville, Georgia, passed away August 31, 2021, at Piedmont Newnan Hospital surrounded by his wife, sons, and daughter.
"Ronald was born to George and Carrie Davis on May 24, 1939, in Fayetteville, Georgia. Ronald graduated from Fayette County High School in 1957. He started working in the clothing retail business when he was 12 years old. He later founded Smith and Davis Clothing in 1965.
"For 56 years and counting, the business he built has taken care of so many people in the community. Ronald loved spending time with his family. He diligently cared for the family land he worked on with his father, now shared with his children and grandchildren. He loved to ride his tractor with his great-grandbabies. He was a member of Flat Creek Baptist Church for almost 40 years.
"Throughout his life, Ronald set an example for others with his hard work and servant's heart. Preceded in death by his parents and sister, Regina Godby, Ronald leaves to cherish and honor his memory, his wife of 63 years, Noreene Davis; son and daughter-in-law, George and Marie Davis, Jr., and their children, Joanna (Daniel) Jury, Kayla (Tyler) Powell, and Emily (Craig) Carroll; his son and daughter-in-law, Tony and Johnna Davis, and their children, Jacob (Andrea) Davis, Mollie Davis, and Mary Grace Davis; his daughter and son-in-law, Beth and Todd Ray, and their children, Lee (Susanne) Hyde, Jeremy (Tifanni) Hyde, and Tanner Ray; and ten great-grandchildren.
"There will be a private family graveside service. A Celebration of Life service for family and friends will be announced at a later date. In lieu of flowers, the family lovingly requests that donations be made in memory of Ronald Davis to Children's Healthcare of Atlanta. We welcome you to provide your condolences, thoughts, and memories for the family on our Tribute Wall.
"Mowell Funeral Home & Cremation Service, Fayetteville, www.mowells.com"