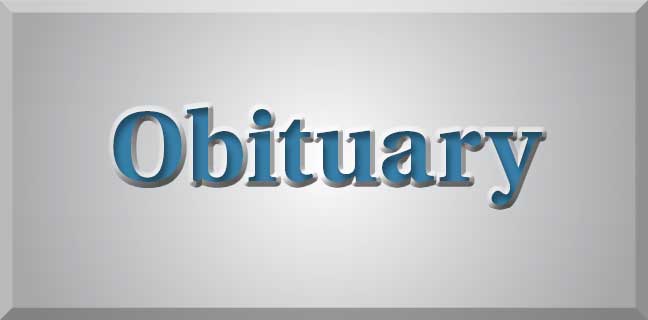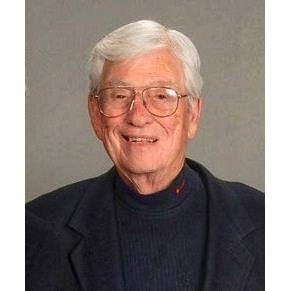 Joseph Garland Underwood of Peachtree City, Georgia, died of Covid complications in Piedmont Fayette Hospital in Fayetteville on August 11, 2021, at the age of 88.
Joe was born on May 25,1933 in Cadwell, Georgia, to William McKinley Underwood and Velma Mullis Underwood. His family moved to Thomaston, Georgia, when he was 10 years old. He graduated from R. E. Lee Institute in 1952 and attended Middle Georgia College where he played football. He later attended Gordon College and University of Georgia Atlanta Division (now Georgia State University). A semester shy of graduation, Joe was drafted and served as an MP in the Army during the end of the Korean conflict.
In 1959 he married Joanne Trice, also of Thomaston, and they have two children, Pamela Jo (Pam) Patrie and Jeffrey Garland (Jeff) Underwood. During their 62-year marriage, they lived in Thomaston, College Park, Red Oak and Peachtree City.
Joe retired from Old Dominion Freight Lines after a full career in transportation. He was a Mason for over 50 years and was a past master. Joe loved people. His favorite activity was talking with friends and finding out about them. He had a sincere way of making people feel that they matter and are important, and as a result he had hundreds of friends and no strangers, just friends he had not yet made. He invested in his family and all his other activities, interests, and involvements centered around family.
Joe was a warm, loving man who seemed to know nearly everyone in Georgia. He seemed to have an interesting, relevant, and often funny story from his experience and vast acquaintance for any and every occasion. They were lavish in their numerous friendships, honoring folks with their presence and good company at all major events in the friends' lives.
A longtime member of First Baptist Church of Peachtree City, Joe was very much a man of faith who lived out his life in a caring and Biblical way.
The late Georgia humorist Lewis Grizzard always said his friend Dorsey Hill was the world's biggest Georgia Bulldog fan, but anyone who knew Joe Underwood and his late friend, Dan Langford, would likely say that particular distinction belonged to the two of them. The Underwoods and Langfords went to Georgia home games (and the annual Georgia-Florida contest, of course) together for forty years or more.
Joe was preceded in death by his parents and sister Jackie Wheless also of Thomaston. He is survived by his widow, Joanne Trice Underwood; daughter, Pam Patrie, grandchildren Jeffrey Patrie (Audrey, Joseph, Avery, John), Amanda Patrie (Artemis, Ophelia); son, Jeff Underwood (Missy) grandchildren Will Underwood (Holly, McKinley), Nathan Underwood, and Christian Underwood.
Graveside funeral services for Mr. Underwood will be held on Saturday, August 28, at 2:30 PM, in South View Cemetery. Rev. Duncan Locke will officiate.
In lieu of flowers, the family requests that memorial contributions be made to the First Baptist Church of Peachtree City, 208 Willowbend Road, Peachtree City, GA 30269 and/or the First Baptist Church of Tyrone, 305 Arrowood Road, Tyrone, GA 30290.
Fletcher-Day Funeral Home is in charge of all arrangements. Condolences and remembrances may be expressed at www.fletcherdayfuneralhome.com.