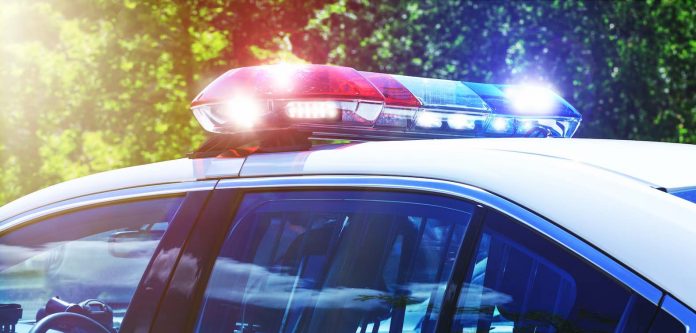 Fayetteville officers on Aug. 13 responded to Trilith Studios offices on Sandy Creek Road regarding a stolen vehicle.
Trilith Outdoors (a separate company from Trilith Studios) Director Jake Pitman said his company contracted with A Better Way ministries to perform certain tasks. It was an employee of A Better Way who stole a Trilith Outdoors pickup truck, according to Pitman. [This corrects an earlier version to identify the truck owner.]
The suspect was identified as Kevin Lamar Earnest, 35, of Atlanta, said Fayetteville Police Department spokesperson Ann Marie Burdett.
Burdett said Earnest did not have permission to drive the truck off the studio property, adding that security footage in the area showed Earnest get into the truck and drive it away.
An arrest warrant was sought and obtained for Kevin Earnest for theft by taking-motor vehicle. Earnest was added to the Georgia Crime Information Center system (GCIC) as wanted, and the truck was added to GCIC as stolen, said Burdett.
A day later, what was described as a physical altercation between an adult male and an employee at an entertainment venue in Fayetteville resulted in the man and his family receiving criminal trespass warnings from the business.
Officers on Aug. 14 at approximately 6:54 p.m. were dispatched to the Get Air Trampoline Park on Promenade Parkway off Ga. Highway 85 North regarding a physical altercation, Burdett said.
Police arrived on the scene and met with the employee in the parking lot, who said they approached a male subject about paying the remainder of his bill, and "the subject became disrespectful and got in their face and flashed money," said Burdett.
The employee told police the subject got loud with another employee and almost got into a physical altercation with the employee "because they were calling them racial slurs," Burdett said.
While in the parking lot, multiple witnesses remained on the scene to provide witness statements, including the subject's family members. The subject left the area before the police arrived, Burdett said.
Burdett said non-family members told police the subject was the primary aggressor, but the subject's family members told police the employee was the aggressor.
Burdett said the man's family members alleged the employee inadvertently knocked two of the subject's juvenile daughters to the ground during the altercation, and a female adult was struck in the face. The officer provided the family member with information on how to obtain an arrest warrant for the incident.
Burdett said police asked the family members to provide contact information for the subject, adding that the officer was unable to reach the subject with the information provided.
"The management of Get Air Trampoline Park requested that all parties of the subject's family receive criminal trespass warnings from the business. The parties received and signed the warnings," said Burdett.