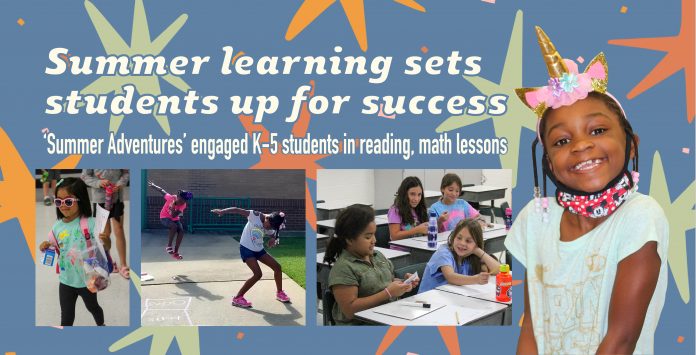 This summer, more than ever it was important to make sure students didn't fall behind. Coming off a year filled with disruptions and uncertainty due to COVID-19, Fayette County Public Schools' elementary school summer learning program offered an opportunity for students to bridge reading and math progressions and stay sharp going into the new year.
Split up over three sessions, "Summer Adventures" engaged nearly 350 students in grades K-5.
Session 1 brought students to Spring Hill and Crabapple, and Session 2 was at Kedron and Cleveland. Session 3 was virtual, with teachers leading instruction from home, and it was targeted towards students in grades 3-5.
The focus of summer learning was reading and math, with one subject per session. Students in need of both reading and math were able to attend both in-person sessions.
Transportation was provided for each location, and each day started off with a prepared breakfast.
Thanks to their summer adventures, the driven students were ready on day one of the new year to hit the ground running!