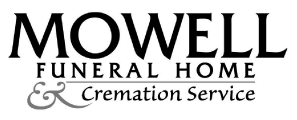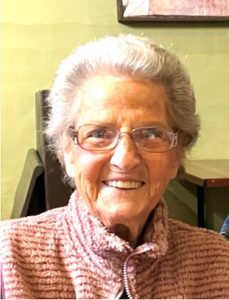 Jacquelyn "Jackie" Eudine Johnson Welden, 86, of Peachtree City, passed away July 23, 2021. Mrs. Welden was born in Blakely, GA on May 17th, 1935.
She lived a life full of adventure, travel, knowledge, laughter, and a whole lot of love, but most importantly, Mrs. Welden's life reflected the two greatest commandments echoed by her Savior Christ Jesus: "love the Lord your God" and "love your neighbor as yourself." She was a passionate disciple, a faithful worshipper, and a powerful woman of God with deep respect for His Word and the work of His Spirit.
She was involved in various areas within the life of her church as she stood in leadership positions teaching Sunday school, serving on the finance committee, and helping with the B-Acts group within the congregation.
Mrs. Welden displayed a profound devotion to mission work, giving selflessly of her time and her finances to ministries like Girls in Action and Camp Hawkins.
Along with her commitment to the church, her love for knowledge connected with her involvement in the public school system. For many years, she was a substitute teacher in Hapeville, later retiring as a secretary from the Fulton County Board of Education.
Anyone so blessed to wander into her kitchen would know Mrs. Welden was also a masterful cook. She poured her heart into the meals she made, whether for those in need or for her cherished family who were truly her greatest joy in life.
She was a dedicated wife, mother, and grandmother, displaying a vivacious and an admirable love for living even up until the end. Mrs. Welden will be dearly missed by all of those who knew, loved, and were greatly impacted by her.
Mrs. Welden is survived by her husband, Robert Welden of Peachtree City; her daughter, Renee Winner (Larry) of Senoia; her son, Bart Welden of Lawrenceville; her grandchildren, Holly, Chandler (Heather); her sister, Willie Clyde Henderson of Gainesville; and many beloved nieces and nephews.
A funeral service will be held at 11:00 AM on Monday, July 26, 2021 at Flat Creek Baptist Church, Fayetteville with Dr. Josh Saefkow and Rev. Billy F. McKinney officiating. Burial will follow the service at Inman Methodist Cemetery. The family will receive friends from 2:00-5:00 PM on Sunday, July 25, 2021 prior to the service at the funeral home. Interment will follow at Inman Cemetery in Inman, Georgia.
In lieu of flowers, donations may be made to either Flat Creek Baptist Church's Library or Mission Ministry: Flat Creek Baptist Church P.O. Box 37, Fayetteville, Ga. 30214.
We welcome you to provide your condolences, thoughts, and memories on our Tribute Wall.
Mowell Funeral Home & Cremation Service, Peachtree City, www.mowells.com