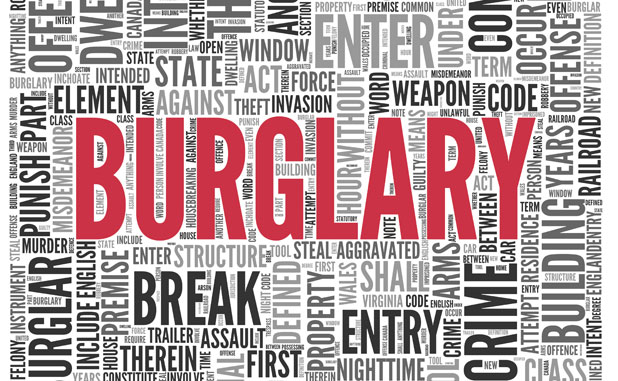 Fayetteville police on July 19 at approximately 5:40 a.m. responded to a burglary call at a coin laundry on North Glynn Street.
Fayetteville Police Department spokesperson Ann Marie Burdett said police arrived on the scene and observed what appeared to be forced entry to the business, based on the shattered front door glass.
Fayette County Communications Center E-911 made contact with the business owner, who met officers at the business.
"Police met with the owner, and the owner provided surveillance video images of a description of the alleged suspect being possibly a male, wearing a red-styled hoodie shirt, grey sweatpants, and black undergarments," Burdett said. "The suspect is observed on the surveillance video entering the business after forcing entry to the door and then leaving after retrieving an unknown amount of currency."
Burdett said the scene was turned over to a Fayetteville Police Department Criminal Investigations Division Detective and Crime Scene Investigator for further investigation.
In another incident, Fayette County Sheriff Barry Babb said deputies on July 20 responded to a burglary call at a residence on Porter Road near Ga. Highway 85 South.
Babb said the person making the report had been doing work on the abandoned house and was last at the location on July 17.
Noting that the windows were unlocked, the man told deputies that he arrived to find a number of tools missing, Babb said.
In another incident, a man who reported being bitten by a dog on July 21 has troubles of his own. Deputies responding to the scene found that he had active warrants from Clayton County.
Sheriff Barry Babb said deputies on July 21 responded to a dog bite incident at a residence on Ga. Highway 279.
A man outside the residence reported that a black German shepherd came up and bit him on the calf. As medics called to the scene were evaluating the multiple puncture wounds on the man's leg, the dog again entered the area and went into a nearby backyard, Babb said, adding that animal control arrived to take possession of the dog.
Babb noted that while obtaining information from the man, 69-year-old Clayton Nesmith, deputies learned that he had active warrants from Clayton County. Clayton County was advised and the man was then taken to a hospital for medical treatment, said Babb.