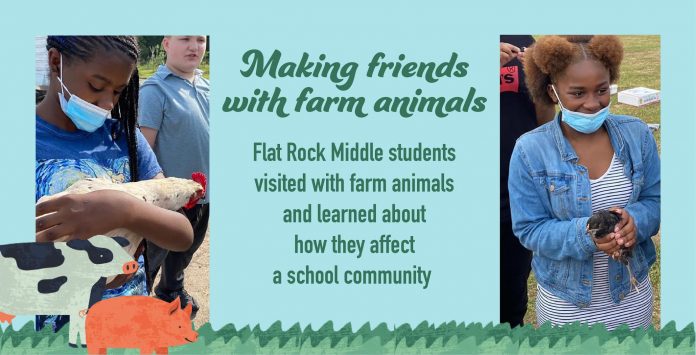 Flat Rock Middle students got some special visitors to help them learn about how farm animals affect their world.
With help from the Camp Forston 4-H Center, students in 7th grade through the Career Class and in coordination with their grade-level content team learned about the effect and importance of farm animals on school grounds, in particular sustainability efforts and community support related to local food infrastructure.
Students saw that farm animals reduce carbon emissions, enhance school gardens, and spark learning outside.
It all tied into their investigation of "We are": Here we are to share our outcomes, obstacles, and plans. We are in search of meaning, justice, or better ways to do things in our own lives. We aim to contribute to a more equitable, charitable, and just society. We are learners, we are leaders, we are naturally curious and deeply capable.