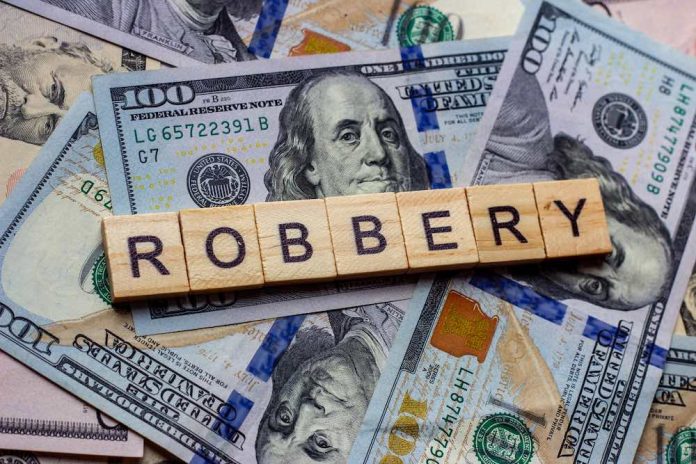 Fayetteville detectives are investigating a July 2 armed robbery near midnight at a bank drive-up ATM on North Glynn Street.
Fayetteville Police Department spokesperson Ann Marie Burdett said officers at approximately 11:42 p.m. on July 2 were dispatched to 535 N. Glynn Street regarding a robbery.
"Police met with the complainant/victim, who said they were at the Wells Fargo Bank drive-up ATM at 620 North Jeff Davis Drive, when a light-skinned black male approached the driver side of their vehicle and brandished a black and silver handgun and stated, 'Give me all of it.'"
Burdett said the victim provided a general description of the suspect and what he was wearing at the time of the incident.
The robber is a male, approximately 6 feet in height, wearing a black hoodie and grey sweatpants with a white stripe, Burdett said.
The case was turned over to the Fayetteville Criminal Investigations Division. This is an open and active investigation.