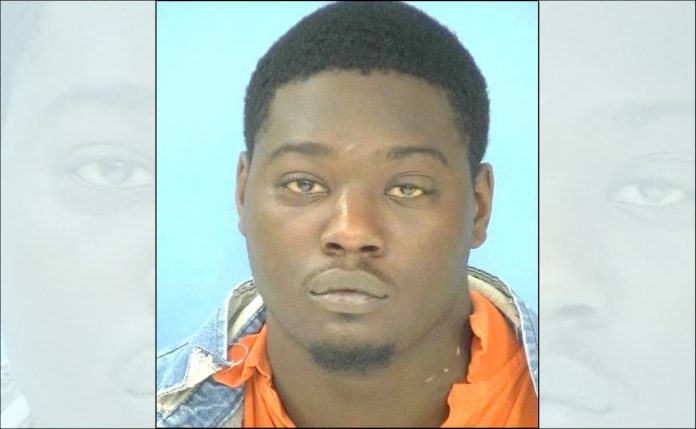 An entering auto and burglary suspect was spotted in the area of the Fayette Pavilion on June 30, giving rise to a short chase and a wreck, and was later apprehended after multiple law enforcement agencies participated in the search.
Fayetteville Police and Fayette County Sheriff's deputies in the early afternoon hours of June 30 made contact with an entering auto and burglary suspect in his vehicle in the area of the Fayette Pavilion, said Sheriff Barry Babb.
"After a short pursuit, the suspect struck another vehicle on Banks Road at Ponderosa Court and fled into the woods," Babb said. "Deputies set up a perimeter and the suspect, 22-year-old, Lamark Manigault of Atlanta, was taken into custody in the Smokemont subdivision later by sheriff's deputies."
"Manigault had active warrants from our agency as well as other metro agencies and is currently being processed in the Fayette County Jail," said Babb.
Sheriff Babb thanked the Georgia State Patrol and the Peachtree City Police K-9 unit for assisting deputies and Fayetteville officers.