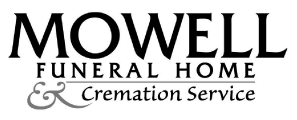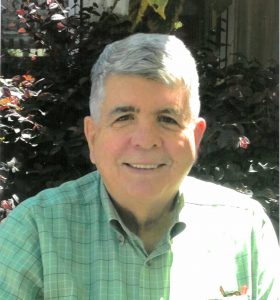 Lieutenant Colonel Jon Scott Hillhouse, 79, of Peachtree City passed away on June 25th, 2021.
He was born in Bakersfield, California on April 13th, 1942, to the late Joseph and Helyn Hillhouse. After 23 years of service, Jon retired from the Air Force in 1988 with the rank of Lieutenant Colonel.
Jon graduated from Fremont High School, Sunnyvale, California in June 1960, and San Jose State University in August 1965 with a Bachelor of Science Degree in Business Administration. He received his MBA from Golden Gate University. He graduated from Squadron Officer School, Air Command and Staff College and the Industrial College of the Armed Forces.
After commissioning through Air Force ROTC in August 1965, Jon attended undergraduate navigator training at Mather AFB, California and earned his navigator wings in July 1966. Following advanced training at Pope AFB, North Carolina, Jon was assigned to the 772nd Troop Carrier Squadron, Mactan AB, Philippines, flying C-130 missions distributing supplies to troops throughout South Vietnam.
From January 1968 to June 1970, Jon flew C-141s on resupply missions to Southeast Asia with the 58th Military Airlift Squadron, Warner Robins AFB, Georgia. He served with the 323rd Flying Training Wing, Mather AFB, California, from July 1970 to July 1974 as an Instructor Navigator in the undergraduate Navigator Training School and as a Wing Standardization and Evaluation Navigator in the T-29 and T-43 aircraft.
Jon was assigned to the 64th Flying Training Wing, Reese AFB, Texas, from July 1974 to October 1977 as Chief of the Wing Operations Plans Branch and Chief of the Base Plans Division. From November 1977 to November 1980 Jon served with the 436th Military Airlift Wing as a C-5 navigator, Instructor Navigator, Squadron Plans Officer and Wing Standardization and Evaluation Navigator.
While assigned to the 9th Military Airlift Squadron, he was part of the crew that won the Mackay Trophy for the most meritorious flight of 1978, the largest-ever airlift to Africa. The Mackay Trophy is on perpetual display at the Smithsonian Air and Space Museum.
In November 1980, Jon became the Chief of Operations and Maintenance, Detachment 1, 52nd Tactical Fighter Wing, Chievres AB, Belgium. He became Commander of Detachment 1 on 17 August 1982. At Chievres he supported airlift for NATO, SHAPE, and the Supreme Allied Commander, Europe.
Jon's final Air Force Assignment was Commander of Detachment 045, Air Force ROTC and Professor of Aerospace Studies at San Jose State University. After retiring in 1988, Jon embarked on a 15-year career at the San Jose Job Corps Center, during which time he served as Center Director.
Jon was a Master Navigator with more than 6,000 hours of flying time. His military decorations include the Joint Meritorious Service Medal, the Air Force Meritorious Service Medal, the Air Medal with seven Oak Leaf Clusters and the Air Force Commendation Medal with one Oak Leaf Cluster.
Jon is survived by his wife of 55 years, Karen (Kubitz) Hillhouse; son, Mark Hillhouse; daughter, Kristin Lewis (Robert); grandchildren Scott Hillhouse, Annie Hillhouse, Olivia Hillhouse, Grace Lewis, and Jon Lewis; his brothers, Kent Hillhouse and Patrick Hillhouse; brother in-law Alan Kubitz (Linda) and nieces Ashley Thompson, Kendall Byington, Amy Keefe and Ginny Moyer.
The family will receive friends from 6:00 – 8:00 PM on Wednesday, June 30th, 2021, at Mowell Funeral Home, 108 N. Jeff Davis Drive, Fayetteville.
Funeral services will be held at 11:00 AM on Thursday, July 1st at Holy Trinity Catholic Church, Peachtree City. Burial will be at Georgia National Cemetery, Canton at 10:30 AM on Monday, July 12th, 2021.
Donations in Jon's memory may be made to the Alzheimer's Association at https://act.alz.org/donate.
Mowell Funeral Home & Cremation Service, Fayetteville – www.mowells.com