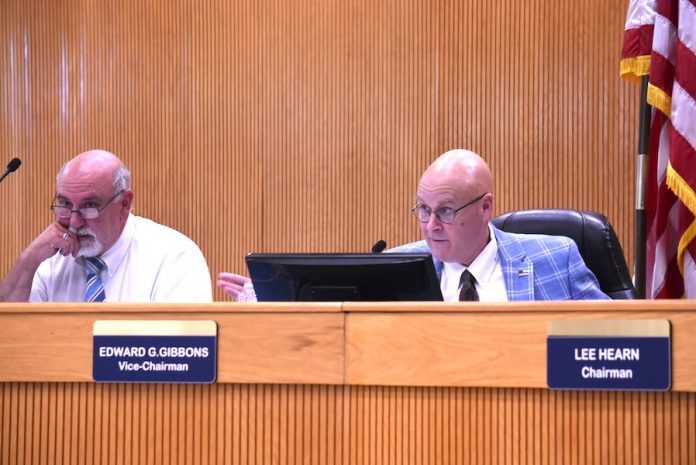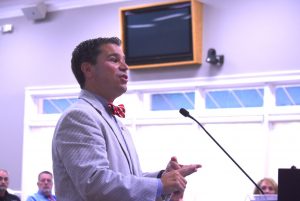 As the Fayette County Commission prepared last week to adopt a new yearly budget of $104.1 million, it turned down a salary raise request from the state court judge but favored a $13,000 yearly bump to the state court prosecutor, and voted to move its twice-monthly meetings time from 6:30 p.m. to 5 p.m. as of July 8.
With the new Fiscal Year 2022 bearing down on them as of July 1, the four commissioners (minus Commissioner Charles Rousseau, who was absent) on June 10 held the first of two public hearings on the county budget that includes both the county's operating budget and that of the county-owned water system.
Minor revisions of under $100,000 may be made at the second and final public hearing June 24, at which time the final FY 2022 budget will be approved.
The commissioners voted 4-to-0 against State Court Judge Jason Thompson's request for a longevity pay raise totaling $8,589 to add to his current yearly salary of $160,611. Thompson was first elected to the state court judgeship in 2012. No reasons were given publicly for the negative vote.
On the other hand, State Court Solicitor Jamie Inagawa — first elected in 2004 — got the commission's OK for a raise of $12,884 yearly to bring his salary to $138,342. The change will require local legislation to make it final.
There was no public discussion before the vote to move the commission's twice monthly meetings time to 5 p.m. on the second and fourth Thursdays. And as he did in 2017, Commissioner Eric Maxwell sought an earlier start time for commission meetings. Maxwell four years ago pushed for a start time a half hour earlier than 7 p.m.
This time, Maxwell wanted to push back the start time from 6:30 p.m. to 5 p.m., and commissioners Edge Gibbons, Lee Hearn and Charles Oddo voted with him.
Oddo expressed some misgivings that 5 p.m. might be a problem for many working people who won't have time to get off work and get to the meeting.
Maxwell after the vote dismissed the concern, saying that if something was on the agenda of interest to the public, citizens would find a way to get to the meeting, even if it were held at 10 in the morning.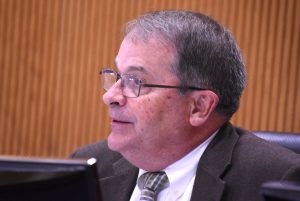 Maxwell and Hearn told The Citizen the change was for the benefit of county workers — mainly department heads and managers — who were required to attend the night meetings. Both spoke of the inconvenience to county workers of the layover time between the end of the county work day and the start of a later commission meeting.