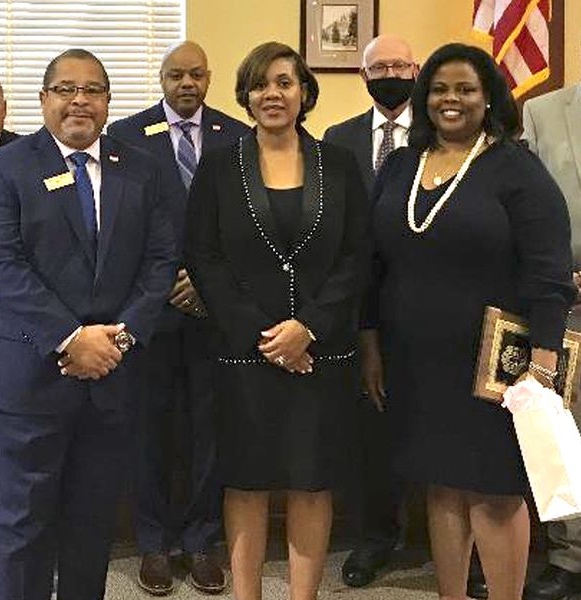 Judge vacancy nominee could break new ground for Griffin Judicial circuit — first woman, first African-American — 
The former municipal court judge for Fayetteville and the woman who replaced her are on the short list of three local lawyers sent to Gov. Brian Kemp for consideration as the next superior court judge of Fayette County and the Griffin Judicial Circuit.
Nominated by the state's Judicial Nominating Commission May 7 were:
• Rhonda Bender Kreuziger, Associate Juvenile Court Judge, Griffin Judicial Circuit and 
• Naihal Grant McFarlane, attorney/owner, The Law Firm of Grant & Associates, LLC, in Fayetteville.
The third nominee is the only man on the list, Jamie K. Inagawa, the current Solicitor-General for the State Court of Fayette County, first elected in 2004. All three are Fayette residents.
The two women nominees both had private law practices in Fayetteville during the past two decades.
Kreuziger stepped down as Fayetteville City Court judge last year to take the Fayette Juvenile Court appointment.
McFarlane was named by the Fayetteville City Council as Kreuziger's replacement as city court judge.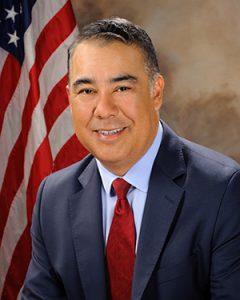 The man who served as a Fayette Superior Court judge for the past 22 years — Christopher Edwards — has nominated Kreuziger to take his place on the superior court bench. His letter of recommendation for Judge Kreuziger appears in Letters to the Editor.
With the state Judicial Nominating Commission having narrowed the choice to two woman and a man, the choice now falls to Gov. Brian Kemp, who has a record of appointing minorities — especially Black women — to vacant judicial positions.
Noteworthy is Kemp's decision to name a woman as district attorney in the circuit, Marie Broder, the first to serve as DA.
The person chosen to serve the remaining two years in the term of Fayette's former Chief Judge Christopher Edwards, who resigned March 8 of this year, will have to run for reelection to the post across the four-county circuit of Fayette, Spalding, Pike and Upson counties in 2022.
The current serving judges are Chief Judge Fletcher Sams and Scott Ballard (both in Fayette), Ben Miller, Jr. (Spalding County) and Ben Coker (Upson County).
During the history of the circuit beginning in the 1800s, only white men have served as judges. Kemp's history suggests that might change soon.