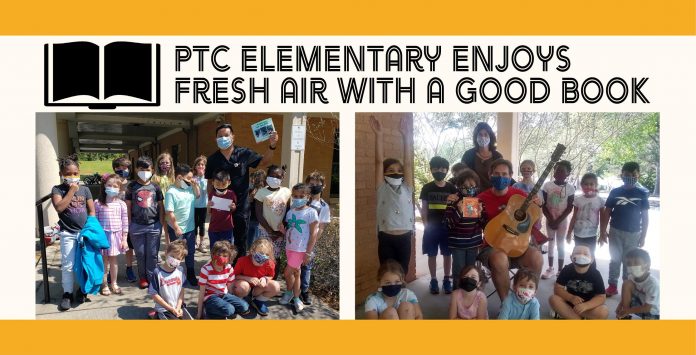 It's always a good time to enjoy a good book with a good friend, and it's even better when you enjoy them outside!
Since the pandemic has pushed many activities outdoors, Peachtree City Elementary has instituted outdoors Mystery Readers for story time. Parents in Laura Edwards's first grade class have been popping by to read some of their favorite stories to the students, and each visit is a hit!
It's not just reading either. When it comes to parent involvement, the Panthers are taking as many of their activities outdoors as possible. Whether it's student presentations or "Picnics in the Park" where parents can each lunch with their child and social distance, it's all fun in the sun at Peachtree City Elementary.