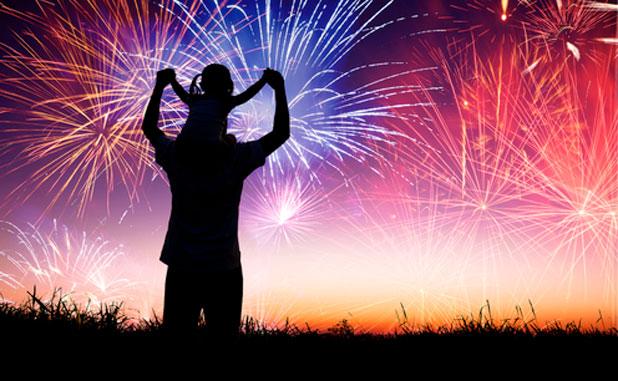 "Celebrating 200 years of Fayette County's past and bright future" is the description of the official observance of the county's Bicentennial Parade set for Saturday, May 15.
The birthday party starts at 10 a.m. with a parade beginning at Fayette County High School in Fayetteville. The parade route with floats and bands will wind through downtown Fayetteville and conclude back at the FCHS campus.
Also included are food trucks, Market Day and a noon fly-over above the county administration complex parking lot following the parade.
The Fayette County Historical Society is sponsoring the parade and is taking applications for parade participants at its website through May 7.
That evening, the festivities shift westward to Shamrock Park as Tyrone hosts a celebratory fireworks show for Fayette County's 200th Anniversary.
The family-friendly festivities begin at 6:30 p.m. with food trucks, inflatables for the kids, and the "Six Feet Back Band." The fireworks show will begin at 8:30 p.m.
Since this is a county-wide celebration, Tyrone expects a big crowd and guests will need to plan ahead for parking. Public parking will be available at the following locations (all are walkable to Shamrock Park):
• Town Hall — Directly Across from Shamrock Park at 950 Senoia Road.
• The former Police Building — Adjacent to Shamrock Park to the South at 945 Senoia Road.
• The former Fire Station — Next to the Police Building at 935 Senoia Road.
• Veteran's Park — directly across from the fire station.
• The Library and Recreation Center — 143/145 Commerce Drive.
• The Tyrone Museum (former Town Hall) — 881 Senoia Road.
• The Tyrone Elementary School building — Across Senoia Road from the Museum at 876 Senoia Road.
• Tyrone First Baptist Church (permission has been granted by the Church) at 305 Arrowood Road.
• A section of the lawn at Shamrock Park will be roped off for golf cart parking.
• Handley Park — 100 Handley Road. While walkable, Tyrone will also be offering shuttle busses to and from Shamrock Park.