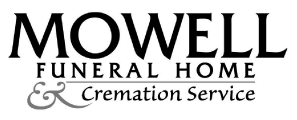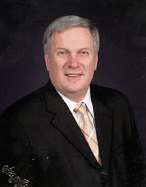 Hugh David Tolbert, 73, of Fayetteville, Georgia, passed Monday, April 26, 2021, at Piedmont Fayette Hospital, Fayetteville, Georgia. He was born in Gainesville, Georgia, on July 3, 1947, to the late Hugh Dorsey and Zelyah Ruby Wills Tolbert.
David graduated high school from Forsyth County High School in 1965. He then went on to proudly serve his country in the United States Army. David loved God, his family, country, and friends. After his tour of duty, he went to work for Lockheed Martin prior to his career with Delta Airlines as an Aircraft System Mechanic, retiring in 2001.
During his adult life, he was a member of First Baptist Church of Jonesboro, and more recently, had been a longtime member of Fayetteville First Baptist Church.
David loved people and would talk to anyone he met. He never met a stranger no matter where his journeys took him, near or far. David had a love for cooking, always wanting to use his "Green Egg." He was an active member of the Fayette County Civitan Club. He held many positions such as president, treasurer, Special Olympics chairman, and head of the pecan and onion committees, just to name a few.
David was preceded in death by his parents and his brother, Kiwp Jonathan Tolbert. David is survived by his wife, Shirley Barber Tolbert; children, Alisha Tolbert Powell and Jonathan David (Janet) Tolbert; stepson, Daniel Devon (Carrie) Barber; grandchildren, Wesley Thomas Powell, Brianna Nicole Johnson, Syler Vaughn Barber, Ashlyn Elizabeth Barber, and Cason Vaughn Barber; sister, Loraine Zelyah (Bobby) Hattaway; and numerous nieces and nephews.
A memorial service will be held at 2:00 PM on Sunday, May 2, 2021, at the Overton Chapel of Fayetteville First Baptist. There will be a brief viewing prior to the service from 1:00 PM — 2:00 PM. The family will receive family and friends 2:00 PM — 4:00 PM and 6:00 PM — 8:00 PM on Friday, April 30, 2021, at Mowell Funeral Home in Fayetteville, Georgia. The internment will immediately follow the services at Camp Memorial, Fayetteville, Georgia.
Mowell Funeral Home & Cremation Service, Fayetteville — www.mowells.com