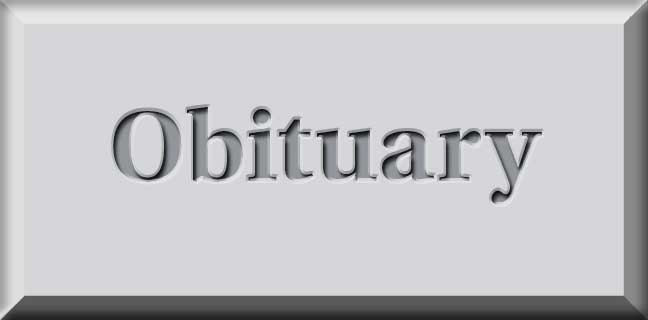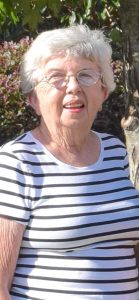 Helen Virginia Fetherston, lovingly known as Eunice to many, died peacefully on Monday April 19, 2021, at the age of 79. She was born July 21, 1941, in Milton Delaware, the only daughter of Nellie and Edward Preston Millman.
She grew up in Lewes Delaware and enjoyed a wonderful and full life. As a military wife, her life led her to live in many places. She raised her three sons in Homestead, FL , eventually settling in Peachtree City, GA.
Helen loved children and spent many years working in childcare. Her greatest reach was during her 25 years in the hospitality industry. Helen enjoyed her extended social network interacting with coworkers and guests alike. Helen touched many people from all over the world and impacted them all.
Fall weekends found Helen cheering on her Miami Hurricanes and Miami Dolphins. Most likely with a $2 bet on the line. She also enjoyed keeping up with politics, current events, the Kennedys and British Royal Family. But she enjoyed nothing more than spending time with her family.
A Celebration of Life will be held on June 5, 2021 in Newnan, GA. In lieu of flowers, donations can be made to St. Jude Children's Research Hospital www.stjude.org.
Helen was preceded in death by her mom and dad as well as her son, Shaun, and is survived by her sons, Kevin and Brian (Breanne); eight grandchildren Kaylee Anderson (Cole Anderson), Haley Brady (Jordan Brady), Aryn Fetherston, Brittaney Fetherston, Konnor Fetherston, Sarah Fetherston, Bradley Fetherston and Lauryn Fetherston; three great grandchildren, Sawyer Fetherston, Mack Anderson and Madison Brady; and many extended family, Kim Fetherston, Melisse Stalons (Michael Stalons) and Parker Stalons as well as her friends including Michelle, Barbara, Ollie, Barbara, Kai and Danny.
Carmichael-Hemperley Funeral Home & Crematory of Peachtree City handled arrangements.