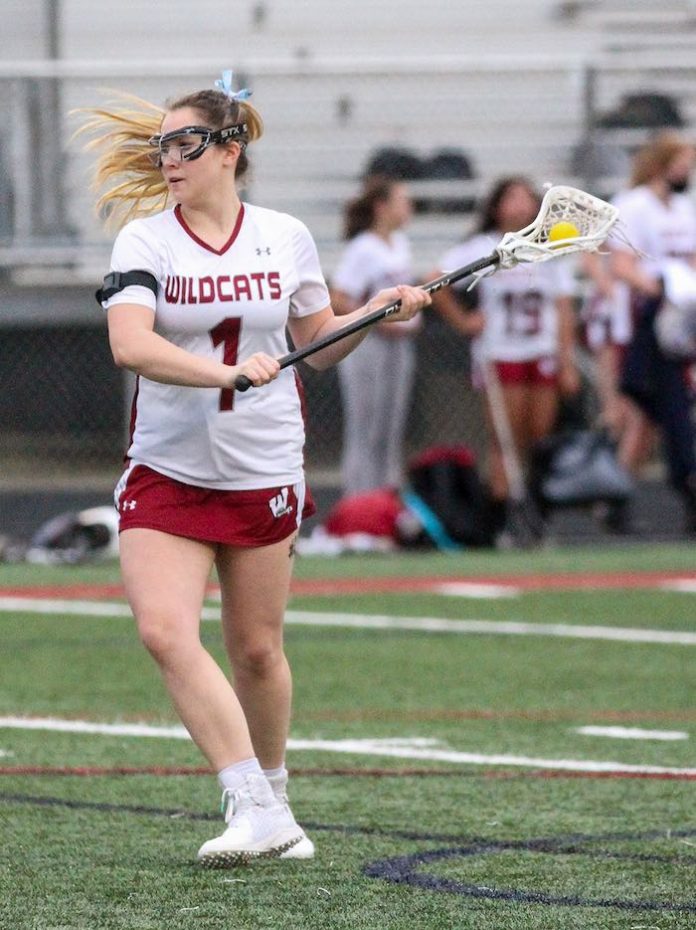 The Whitewater Wildcats have clawed their way to the top. Prior to 2021, neither Whitewater lacrosse team had ever won an area championship. Now they are both wearing the crowns.
The Lady Wildcats enter the playoffs red-hot as winners of eight-straight games. They sport a 13-2 record overall, and they were a perfect 5-0 in area play.
"Winning the region felt amazing. These Wildcats have worked so hard for it, and it's been our number one goal for our team since last year," said Lady Wildcats coach Grace Phillips. "We really felt we could have had it last year but it got cut short, so, obviously, it was even more important this year. When it became official after our last area game, their celebration was so awesome to watch."
They open the playoffs against Trinity Christian. When they played in mid-March, Whitewater scored a commanding 16-2 victory.
"What makes this team special is the diverse amount of talent and the overall attitude of our team," said Phillips. "Our athletes are so dedicated on the field but also outside of practice, and they have done such a great job at balancing all their worlds and still striving for the best on the field."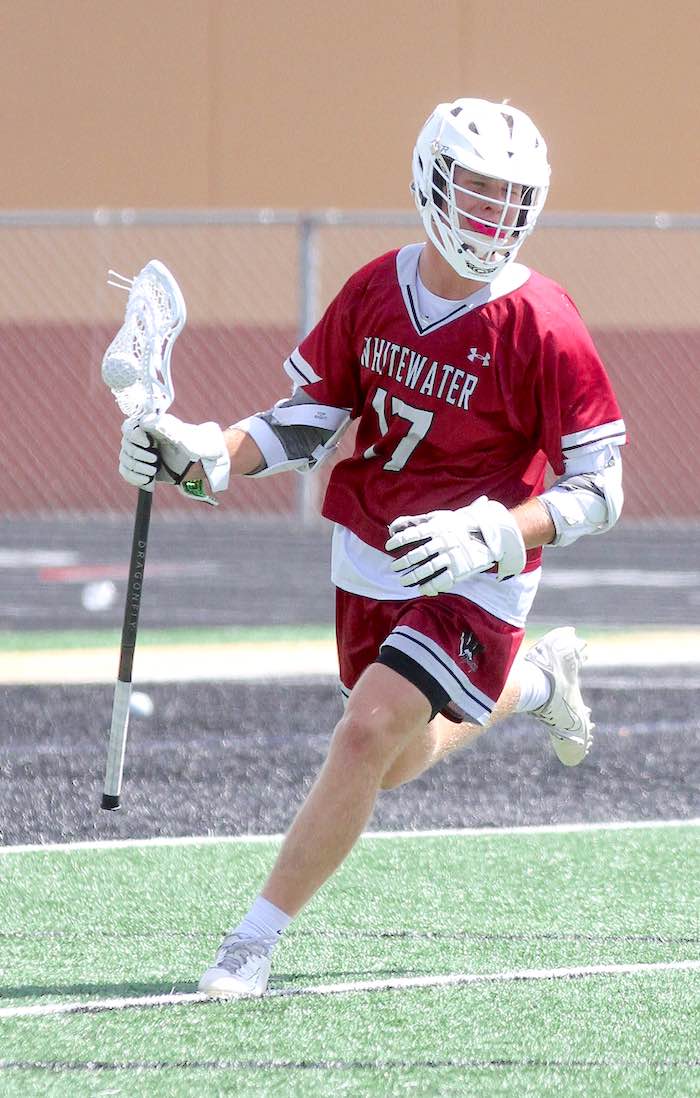 The Whitewater boys finished the regular season 12-5 overall with a flawless 6-0 mark in area play. They host Northgate in round one of the playoffs. When they played in late-February, the Wildcats won 15-9.
"I am so proud of our players and the team culture that they have bought into. They have put in the work and they deserve all the accolades they receive," said Whitewater boys head coach Evan Bryant. "Winning the area was one of our team goals, but it is not our end goal. We are focused on going 1-0 (every game) and the process of being our best."
"It feels amazing," said senior player Cooper Kleppinger. "Many of us have been working towards this goal for our entire high school career and to finally accomplish it makes it feel even sweeter."
The Wildcats feel like the sky is the limit because they believe in each other.
"This team loves each other and loves lacrosse," said Bryant. "Our mantra is F.A.M.I.L.Y. – Forget about me I love you. They truly care about each other. They are a focused group that has a high desire to make history and leave their own legacy."
"The chemistry is unbelievable. I have never been a part of a team that is as close as this Whitewater lacrosse team," said Kleppinger. "Everyone is fun to be around, and everyone plays a specific role in the team. You cannot find this team chemistry on any other program."
The area titles are more rewarding because last year's pursuit was cut short when Covid-19 ended the season early.
"We were one day away from opening up region play when the season was cancelled. I can't tell you the hurt I saw on the faces of my players when they found out. They knew that our team was special and had a shot at making history," said Bryant. "This season was like vindication for the 2020 seniors and a chance for us to change the course of Whitewater lacrosse."
"It definitely feels sweeter getting to play further into the season and have all the things we missed out on last year," said Phillips. "We haven't taken anything for granted this year. We've taken every practice and moment we can to continue to get better and better."
The boys were off to a strong start in 2020 and in good position to play for the area title.
"The team we had last year and the way last season was looking, it was devastating that it got cut short," said Kleppinger. "We were looking so good, and many of us were skeptical about this season and if it was going to get cut short. We are thankful that we were allowed to play."
In other local girls lacrosse action, Starr's Mill won their area, with McIntosh the runner-up. The Lady Panthers open up against Stratford, and the Chiefs host Union Grove. The Fayette County girls did not qualify for the playoffs, but they will return a promising core next season with just two seniors graduating.
On the boys side, Starr's Mill also won their area, with McIntosh in second. Starr's Mill opens up against ELCA, and McIntosh hosts Stratford. The Fayette County boys finished 2-3 in area play, just missing the postseason. — By Chris Dunn, Public Information Specialist, Fayette County School System.