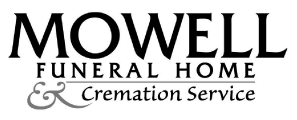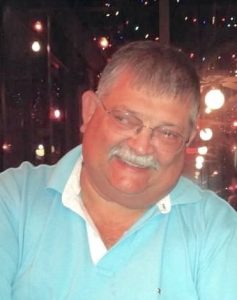 Robert "Bobby" Chancellor, 69, of Fayetteville, passed away on April 2, 2021 in Fayetteville, Georgia. Bobby was born in New Orleans, Louisiana, to the late Ottis Robert and Ernestine Mae Chancellor, on September 1, 1951. Bobby was raised in Jonesboro, Georgia, and graduated from Jonesboro High School in 1969.
Bobby was a career machinist working at Mead Packaging, Corrugated Replacements, and Delta Airlines, retiring from Delta with over 20 years of service.
Although he was proud to be afforded the opportunity to work for Delta, he anticipated retirement with excitement because that meant more time with family, his most prized possession.
He was a man of integrity, modeling sacrifice, and providing for others, most especially his family. However, in the last few years, he began to live a little more for himself, purchasing his childhood dream car, a Corvette.
Throughout his life, he was the epitome of a sentiment from Mother Teresa, "If you want to change the world, go home and love your family." He took his role as husband, father, and grandfather, affectionately known as Big Boy, very seriously.
He leaves behind a legacy of love and commitment. He instilled in his family the importance of supporting one another, hugging goodbye, and saying, "I love you." Unconditional love is a gift from God, and his family always felt this gift from him and will miss him beyond measure.
Bobby was preceded in death by his parents and two younger brothers, Mike and Jim Chancellor. Bobby is survived by his wife of 51 years, Susan Camp Chancellor; his son, Chad (Jennifer) Chancellor; his daughters, Heather Chancellor, and Jill (Mickey) Vazquez; his grandchildren, Haley, Ethan, Nathan, Liza, Makenzie, and Zach; sisters, Lynn Hatcher and Sue (Jerry) Leatherman; as well as many nieces, nephews and other extended family.
The family will receive family and friends at Mowell Funeral Home in Fayetteville, Georgia on April 23, 2021 from 5:00 to 7:00 PM.
Services will be held at Jonesboro First Baptist Church, Jonesboro, Georgia on April 24, 2021 at 1:00 PM with Allen Davis officiating. Interment will follow services at Camp Memorial Park in Fayetteville, Georgia.
We welcome you to provide your thoughts and memories on our Tribute Wall at Mowell Funeral Home & Cremation Service, Fayetteville — www.mowells.com.