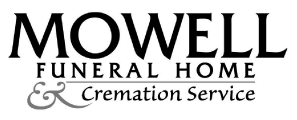 Mary Alice McDermott McCaskill, "Alicey" to her loved ones, has fought the good fight against cancer for many years and has gone home to her two loves: God and her husband, Major Mike McCaskill (US Army-retired).
Alicey has is survived by her son, Chris McCaskill, and his wife, Sammi; their three daughters, Ouisie, Siobhan, and Eowyn; and her siblings, Janie, Theresa, Patrick, and Joe.
While we are thankful for her eternal healing and that she is no longer in pain, her fierce love for her family and quirky humor will be deeply missed.
A Celebration of Life will be held at 10:30 AM on Wednesday, April 14, 2021 at St. Philip Benizi Catholic Church, Jonesboro with Father Vincent Gluc as the officiant. The family will receive friends from 6:00-8:00 PM on Tuesday, April 13, 2021 at Mowell Funeral Home, Fayetteville.
She will be laid to rest at Fort Sam Houston National Cemetery, San Antonio, Texas, when she will be reunited with her husband.
In lieu of flowers, the family would appreciate donations to the American Cancer Society in honor of Alicey's fight.
Mowell Funeral Home & Cremation Service, Fayetteville — www.mowells.com.