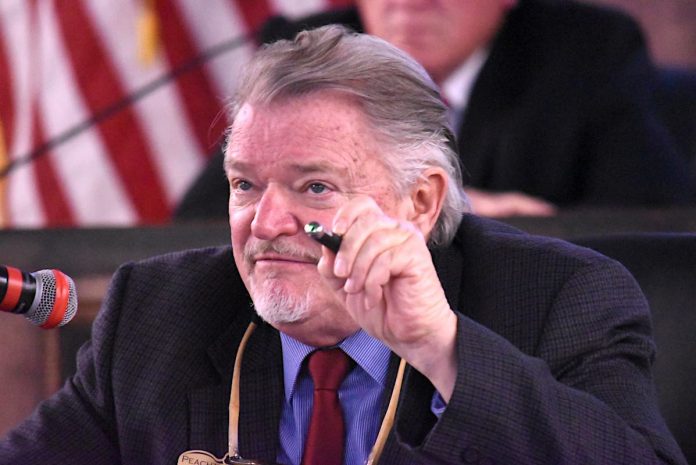 NEWS ANALYSIS — There's this $45 million middle school going up out in the eastern sticks of Peachtree City, and it already has a traffic problem.
Here's the problem: Nobody can figure out a good way to get lots and lots of buses and cars and students and teachers into — and later, out of — the new school, due for completion in December of this year.
You might ask: Why didn't somebody think of this traffic problem before buying the property behind the Peachtree City United Methodist Church — currently reachable only via a privately owned dirt road and a two-lane neighborhood street — and then building a multi-million dollar facility using mostly money raised by a local option sales tax?
Good question, no public answers, at least from the Fayette County Board of Education, the official author of this project.
Ask Peachtree City Councilman Kevin Madden what he thinks about the intended replacement for J.C. Booth Middle School. No need because he spelled it out at the April 1 council meeting.
"This is a train wreck of traffic waiting to happen," Madden said. "[Stagecoach Road] is a gravel road. Unless the Board of Education intends to pave it, I don't see how [the school] is viable. This was not the right place to build a school."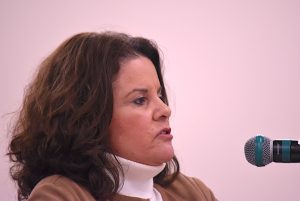 Mayor Vanessa Fleisch jumped in to squelch public criticism of another elected body, but councilmen Mike King talked about "making lemonade" out of a pile of lemons, and Phil Prebor suggested the school board talk with the Methodists about using their parking lot as a holding lane for backed up vehicles trying to get to the new school.
Traffic studies and the Ga. Department of Transportation predicted significant twice a day traffic backups for Ga. Highway 54, Robinson Road and Carriage Lane.
The school system is scrambling to get Peachtree City to do something, but the city is limited by both budget and willingness to spend city tax dollars to pull the school board — with a budget five times larger than the city's — out of a hole the board dug themselves into.
The city especially is unexcited about spending millions of scarce city paving dollars to improve a private dirt road with right-of-way ownership problems, especially since nobody asked them before making the decision whether the eastern city limit school site was a good idea.
The council said it was willing to spend several thousand dollars to buy vertical pipe-like bollards to mark off right turn lanes and no-left-turn intersections on Robinson Road within city-owned rights of way. But that's it.
"It's a critical intersection [issue], and we need to make some forward progress," said City Manager Jon Rorie.
Stay tuned. Meantime, here's a school politics quiz: Whose name do you think the new school will carry? An inquiring public waits to learn.