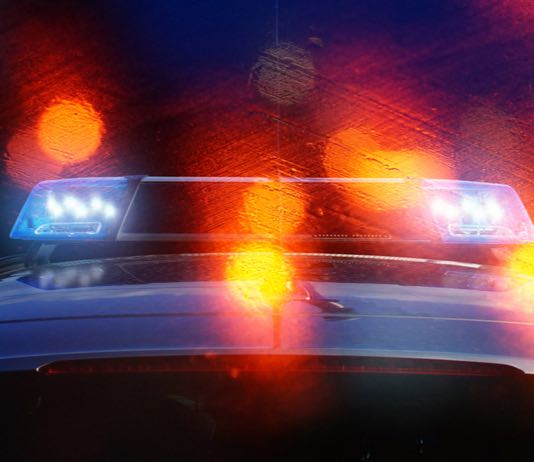 Two local teenagers died Saturday evening in a two-vehicle head-on crash in southern Peachtree City that also injured a father and his 14-year-old daughter, according to Peachtree City Police Lt. Chris Hyatt. Within seconds, the two-seat sports car burst into flames before anyone could get out of the vehicle, Hyatt said.
Kevin Allen, a 19-year-old Starr's Mill High School graduate, was driving a late 1990s Chevrolet Corvette northbound on Robinson Road near Kimmer Road when he lost control, over-corrected into oncoming traffic and was broadsided on the passenger's side by a 2012 Ford Expedition SUV headed southbound, Hyatt said.
The Corvette immediately was engulfed in flames, trapping Allen and his passenger, a 16-year-old Starr's Mill sophomore, in the burning vehicle, police said.
The driver of the Expedition, though injured, was able to get his daughter and 2-year-old son out of the SUV, now itself on fire. Both the father and teen daughter were transported by ambulance for hospital treatment of fractures, Hyatt said.
"It does appear that speed played a factor in this collision, but final results of the investigation are forthcoming," according to a FaceBook posting by the police department.
The Corvette was fully engulfed in flames within seconds after the crash, Hyatt said, and that was what the first police officers on the scene found — two burning vehicles with no possibility of rescuing the two teens in the Corvette. "Unfortunately, both occupants of the passenger vehicle were deceased before any rescue attempts could be conducted," the police statement said.
"Crash Investigators with the department's Community Response Team are actively working on reconstructing the collision," the police statement said.
The collision happened on Robinson Road near the Kimmer Road intersection, and south of the Braelinn Road intersection before sundown Saturday.
A GoFundMe page has been set up for  "Celebrating the life of Kevin Allen" and for Brighton, the 16-year-old passenger.
In addition, there are Meal Train opportunities set up to help both families.