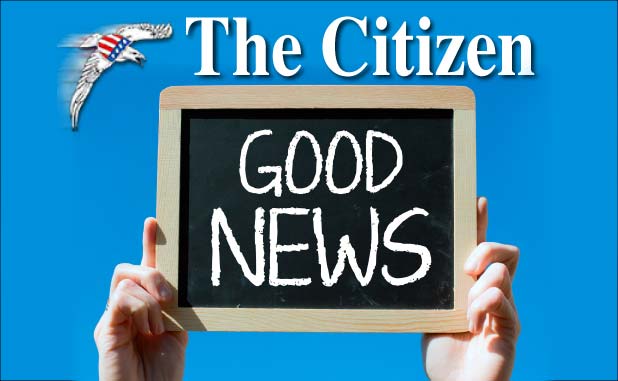 Enrollment for Georgia Connections Academy, a tuition-free, online public school, is now open for students in grades 5-12 throughout Georgia.
The school, now celebrating its 10th year, delivers a high-quality, educational experience to help students gain the skills, confidence and resourcefulness they need to thrive in a changing world.
An accredited, online public school, Georgia Connections Academy combines the continuous support of certified teachers experienced in virtual classrooms, flexible learning plans and highly engaging curriculum focused on students' specific academic and social-emotional needs.
Parents or other caregivers also serve as "Learning Coaches" to help teachers provide the support and structure students need by setting a daily routine and ensuring attendance and student work is complete.
"Georgia Connections Academy provides a high-quality educational option for students who excel academically, struggle in a traditional school setting, experience health challenges, or require the flexibility we provide to pursue interests outside of the traditional classroom," said Georgia Connections Academy Executive Director Brazilia Page.
"It's our priority to provide them with resources and an inclusive learning environment that is flexible and uniquely tailored to match their interests, needs and abilities in a safe and collaborative community in preparation for successful college and career experiences," Page said.
Page added, "Georgia Connections Academy has set the standard in virtual education. It has been designated as a 'Beating the Odds School' – the first and only virtual school in Georgia to be named as such – and continues striving to meet and exceed academic expectations. In addition to academics, teachers focus on emotional well-being and social development, working closely with families to help students determine how they learn best."
Georgia Connections Academy students can still participate in many activities offered to those in a brick-and-mortar public school setting. The school has a STEAM Academy and offers Gifted and Advanced Placement (AP) courses, dual enrollment, a variety of elective courses, extracurricular activities, and flexible scheduling that helps students take ownership of their own unique educational journey.
They're also part of a larger collaborative community of fellow students and educators, who provide a welcoming, distraction-free learning environment. The school's online learning portal also has many tools and resources to make things easier from scheduling lessons for every subject to juggling a family calendar with school activities.
Georgia Connections Academy serves more than 5,000 students, and parents have expressed satisfaction with their school. According to the 2020 Parent Satisfaction Survey, 90% of parents agree their children are satisfied with the program and 93% of parents agree that the curriculum is high quality.
Note that Georgia Connections Academy has an open application period from February 3 through March 5, 2021. This is only the first portion of the enrollment process — you will not be able to complete the remainder of the process until after March 5, 2021.
Enrollment is limited — Per state law, the school has an enrollment limit of 5,250 students. If the number of applications accepted exceeds the limit, we use a lottery-style drawing to select students for enrollment. This means that your student(s) may still be subject to a lottery once the open enrollment period has ended. If a lottery is needed it will be held on March 30, 2021.
For more information, visit Georgia Connections Academy or call 1-800-382-6010.