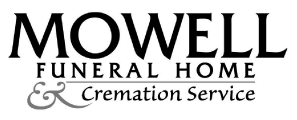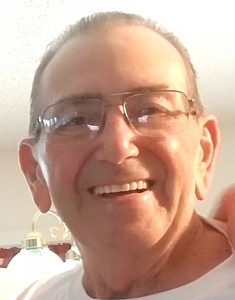 Roger F. Casale, 76, of Peachtree City passed away on February 9, 2021 following a long issue with heart disease. He was born in Williamsport, Pennsylvania on June 20, 1944 to the late Dominic and Emma Jane Casale.
Roger is survived by Ann Casale; sons, Dominic Casale (Theresa), Matthew Casale (Christy Sweeney), and David Taylor (Sharon); daughter, Erin Johnson (Greg); six wonderful grandchildren, Roger Casale, Mary Casale, Casey Currul, Thomas Taylor, Nick Johnson, and Lyndsey Johnson; one terrific great-grandson, Cade Currul; sisters, Donna Harvey, Joetta Hyland, and Jenny Knerr (Chris); and his brother, Max Casale (Vicki).
Roger began his military career at the age of seventeen entering the United States Army in 1962 as an enlisted soldier. After four years of outstanding service and reaching grade of Staff Sergeant E-6, he was selected to attend Infantry Officer Candidate School at Fort Benning, Georgia in 1966.
He was commissioned as a Second Lieutenant in February of 1967 and volunteered for service in Vietnam. He served as a platoon leader in Pleiku, Vietnam and later as a company commander in Cam Ranh Bay, Vietnam. After returning home, Roger attended the United States Army Personnel Officers Course and later completed the Adjutant General Career Officers Course at Fort Benjamin Harrison, Indiana.
After five years of attending night school pursuing his college education, Roger was selected for the Army's Bootstrap Program to complete his undergraduate degree. He graduated with Honors with a degree in Business Administration from Parsons College in 1972.
After twelve years of service Captain Casale left active duty in 1973 to start his own business in Williamsport, Pennsylvania. From 1973 to 1980, he owned and operated three sandwich shops while remaining active with the United States Army Reserve Program.
In 1980 Major Casale was selected as one of the fifty Reserve officers in the country to enter a special program to teach Army ROTC on college campuses. He sold his businesses and returned to active service in 1981 as Associate Professor of Military Science at Rose-Hulman Institute of Technology in Terre Haute, Indiana where he taught Military History and Senior Cadet Drill Team. While teaching Army ROTC, he also completed the United States Army Command and Staff College graduating in August 1983.
In 1986 after teaching for five years, Major Casale was reassigned to the United States Army Forces Command in Atlanta, Georgia where he was promoted to Lieutenant Colonel and given the mission to establish a Family Support Program for the United States Army Reserves units and families throughout the country. After completing the assignment, LTC Casale retired in April of 1989.
Roger's military career earned him more the thirteen individual awards and decorations, most notable were The Legion of Merit, the Bronze Star, the Meritorious Service Medal, the Army Commendation Medal, and the Presidential Unit Citation (Second Award) while serving in Vietnam.
After retiring, LTC Casale was hired as a Department of Army Civilian for the Army's Morale, Welfare and Recreation (MWR) Program, serving eighteen Army bases throughout the country. In his capacity as Marketing Consultant, he developed a unique customer service training program for all MWR Programs and Services called Operation Excellence. He was recognized with a Special Act Award and his program was eventually designated the Army standard for customer service training throughout the Army worldwide.
In January of 1999, Roger was selected to serve a six month assignment as Director of Community Operations in Bosnia-Herzegovina under the NATO Operation called Operation Joint Forge. In this capacity he was charged with providing MWR services to five base camps throughout the country including fitness centers, education services, family communications, Red Cross Services, USO entertainment and food and beverage outlets for each base camp operation.
Roger's civil service career in support of soldiers and families included four civilian awards for Meritorious Service and a second Special Act Award for introducing a new food concept (in concert with an MWR colleague) for food venues in clubs, at golf courses and bowling centers throughout the Army. He retired from Civil Service in January 2002 after achieving the grade of GS-13.
Memorial services will be held at 1:00 PM on Saturday, February 20, 2021 at the Chapel of Mowell Funeral Home, Peachtree City. There will be a visitation from 12:00—1:00 PM prior to the service at the funeral home.
In lieu of flowers, the family requests donations be made to the Wounded Warrior Project, https://www.woundedwarriorproject.org/programs.
Mowell Funeral Home & Cremation Service, Peachtree City — www.mowells.com