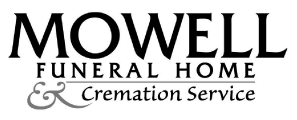 Quentin Russell Cash, 99, passed away peacefully on January 6, 2021, at Piedmont Fayette Hospital in Fayetteville, Georgia. Quentin was born on February 2, 1921, in Toccoa, Georgia, to the late Harrison Russell and Ollie Mae Cash.
Quentin is survived by his wife of 41 years, Judy Cash of Fayetteville; son, Russell (Jackie) Cash of Hilton Head, South Carolina; and grandsons, Jason, Jeffrey, and Ryan and their families.
Born and raised in Toccoa, Georgia, he went to Georgia Tech before being drafted into WW II where he served his country in the U.S. Air Force. Later he worked as a process engineer for over 30 years at the Hapeville Assembly Plant with Ford Motor Company. He is a long-time member of Fayette First United Methodist Church.
Graveside services will be held at Camp Memorial Park, Fayetteville at 2:00 PM on Sunday following the visitation. We welcome you to provide your condolences, thoughts, and memories on our Tribute Wall.
Mowell Funeral Home & Cremation Service, Fayetteville, www.mowells.com