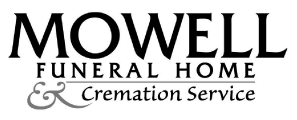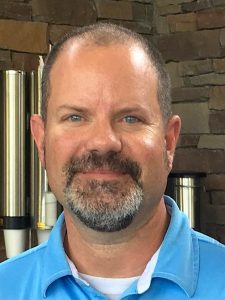 Shawn Christopher Allen, 50, of Sharpsburg, GA, passed away peacefully on December 30, 2020 at Grady Memorial Hospital in Atlanta.
Shawn came rushing into this world six weeks early on November 14, 1970 in Kansas City, MO to parents Sam Allen and Linda Sparks (Allen) Meyer. Shawn lived out his childhood days across Missouri and Kansas (Chanute and Piper); as an adult he lived in Georgia, a state he loved as dearly as his Kansas roots.
Shawn played and loved many sports, though golf was his passion. He played for Chanute High School, graduating in 1989, then attended Coffeyville Community College on a golf scholarship where he graduated in 1991. He was a fervent KC Chiefs, KC Royals and KU Jayhawks fan.
His career began and continued in the restaurant and hospitality industry. His first job as a kid was at Sonic in Chanute. Shawn managed teams at various restaurants including Chili's (10 years), Applebee's, Six Feet Under Pub & Fish House, Y-Knot Sports Bar and recently as Food & Beverage Manager at Planterra Ridge Golf Club in Peachtree City. Shawn was passionate about work and cared deeply for his coworkers.
Shawn is survived by his parents Sam and Diane Allen, Peachtree City, GA; Linda and Don Meyer, Bella Vista, AR; Fiance, Valorie Roy, Sharpsburg, GA; brothers, Aaron (Kristen) Allen, Thomasville, GA, Blake (Susan) Meyer, Overland Park, KS, Jerrod Meyer, Lincoln, NE; sisters, Kimberly (Craig) Berlowitz, Waverly, NE and Christine (Nate) Smith, Alpharetta, GA.
His survivors include Valorie's children Zoey, Alec and Christian; nephews, Drew, Brandon and Chase Allen, Allex Berlowitz, James and Theodore Smith; nieces, Olivia and Madeline Meyer, Hannah, Ashley and Christina Berlowitz, Victoria Smith; and many aunts, uncles and cousins. Shawn was preceded in death by his maternal grandparents Wayne and Virginia Sparks, and paternal grandparents Lester and Betty Allen. Shawn was loved by many and will be forever missed.
The family requests donations in his memory go to St. Jude Children's Research Hospital at www.stjude.org, or, due to Shawn's commitment and love for the hospitality community, leave an extremely generous tip to a server/restaurant courier of your choice.
Due to the current pandemic restrictions as a result of Covid-19, a celebration of life will be held at a later date. The Mowell Funeral Home & Cremation Services in Peachtree City, GA has been entrusted with the final arrangements. www.Mowells.com