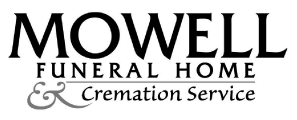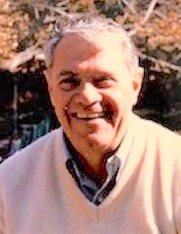 It is with deep sadness that we announce the passing of M. Michael Moss on December 29, 2020. He died of complications from the Covid-19 virus.
Born in New York, NY on December 5, 1925, Mike joined the Navy in early 1943 at the age of seventeen. During a battle in the Mediterranean, he was seriously wounded and after many months of recovering, he received an honorable discharge in October 1945.
On November 23, 1947, Mike married Gloria Toscano, the love of his life, who predeceased him in 2019. He loved listening to jazz, the Big Bands, Frank Sinatra, Tony Bennett, and others of that era. But he most loved spending time with family.
He started working for the government but spent the majority of his career at Grumman Aerospace, retiring in 1988. They moved to Fayetteville over twenty-five years ago. Mike was an active parishioner of St. Gabriel's and a member of the Knights of Columbus.
His adoring family includes his son, Dale (Kathi) Moss of Pennsylvania; his daughter, Barbara (Jeff) Rosolino of Fayetteville; his son, Michael (Mary) Moss of Virginia; his grandchildren, Kerri, Maureen, Matthew, Ted, Christopher, Michael, Elizabeth, Michael John, Kimmy, Robert, and Kathryn; and his fifteen great grandchildren.
Plans to celebrate Mike's life are tentatively scheduled for Spring with a mass at St. Gabriel's and a gathering by all who loved him.
Mowell Funeral Home & Cremation Service, Fayetteville, www.mowells.com.