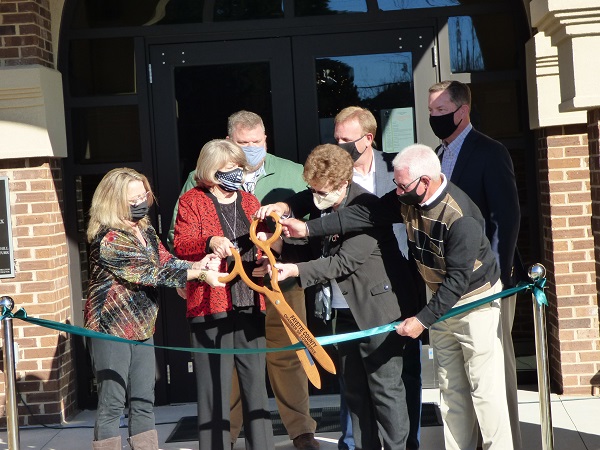 The turnout from around Fayette County was large on Dec. 10 for the ribbon cutting that officially opened the new Tyrone Municipal Complex on Senoia Road across from Shamrock Park.
Opening comments by Mayor Eric Dial were followed by remarks from others such as Town Manager Brandon Perkins, who provided a history of the project and recognized the builders and those who were instrumental in bringing the project to completion.
Situated on a 3.5-acre site across from Shamrock Park, the 20,000 sq. ft. building houses Town Hall, the Tyrone Police Department and the Tyrone Municipal Court.
The building includes a combined 97-seat council chamber and courtroom, various meeting spaces and extra office space to accommodate future growth.
Dial later in the ceremony noted that the objective for the building and its design was to capture the essence of what Tyrone is. That objective was accomplished, Dial added.
"It is a symbol of a sense of community, harmony and a place we can come together," said Dial.