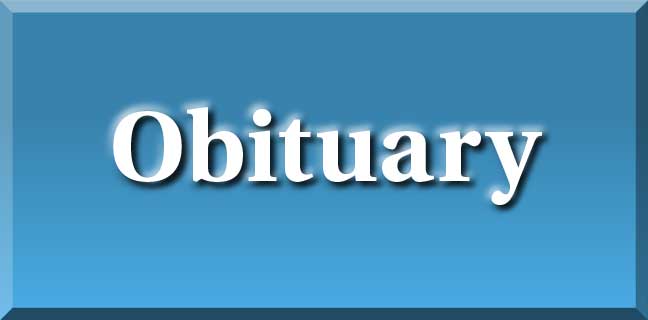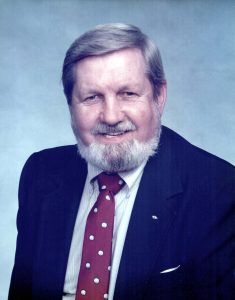 Wade Loraine Rollins, 88, passed away peacefully at home, in Tyrone, Georgia, on Wednesday, November 25. He was born in Kannapolis, North Carolina, on October 20, 1932.
He was preceded in death by his parents, H.L. and Louella Rollins; his brother, Pastor Hal Rollins; and his wife of 58 years, Alta Louise Cline Rollins.
He is survived by his son Scott (Beth) Rollins; sister Ollie (Frank) Parnell; brother Ron (BJ) Rollins; grandchildren Margaret Mitchell, Grace Mitchell (Stu Walker), Carter Rollins, Georgia Rollins; great-grandchildren Charlie Kersey, Harper Kate Kersey, Sawyer Kersey; and several nieces and nephews. Also survived by Stacey Johnson (Ollie) and Edward Darvas (Julie), who loved Wade like a father and provided gracious care to both Wade and Alta for many years.
After graduating from Cannon High School, Wade entered the U.S. Navy and served proudly for 4 years, much of that service taking place on the USS Timmerman. Even after he retired from the service, Wade enjoyed any and all conversations about the Navy.
Wade was a member of over 50 years of F. & A.M. Grand Lodge of Georgia and a Noble of the Mystic Shrine, Yaarab Temple. He was a member of the Yaarab Motor Corps for many years and rode in many a parade with the Shriners, oftentimes dressed as Santa Claus and throwing out candy for the kids.
Wade moved to Georgia in the early 1960s to work for the Norman W. Paschall Company, as it opened a new plant in Peachtree City. Wade worked for the Paschall Company for 35 years and was a trusted evaluator and buyer of cotton by-products.
Following his retirement from the Paschal Company, Wade spent even more time on his favorite loves of riding his Harley motorcycles, playing golf, and cheering on the Braves and Bulldawgs. He always did these things with his wife Alta by his side.
Wade was an official lifetime member of the Moo Cow Bikers of Chick-fil-A. He was also very involved in his church of over 40 years, Southwest Christian Church. Wade forsook many of his outside activities when his wife developed Alzheimer's; he tended to her needs for the rest of her life. Following Alta's death two years ago, Wade plugged back into his life of Harley riding and being a part of his church. He rode his Harley three-wheeler in the 2019 Tyrone Founder's Day Parade.
Wade's family is very grateful to Southwest Christian Church, especially to his Sunday school class, Seniors' group, and FISH group, with a special thanks to James and Renee White. The family is grateful as well for Regina's Helping Hands of Georgia and Amedisys Hospice Care for their wonderful care in Wade's last days.
A memorial service will take place on Saturday, December 12, at Carmichael-Hemperley Funeral Home, 135 Senoia Road, Peachtree City, GA. Visitation will take place from 10-11 AM with the service immediately to follow. The service will be led by Rev. James White and Rev. Scott Rollins.
In lieu of flowers, please direct any memorial gifts to either Southwest Christian Church, 3836 Hwy 29 North, Newnan, GA, 30265 www.swchristianchurch.org or to a charity of your choice.