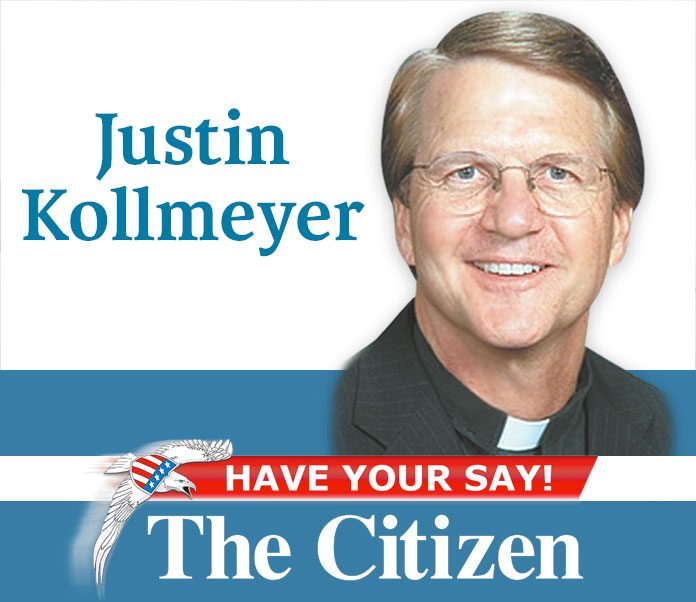 If you are reading this on Sunday, November 29th, you may still be focused on the Thanksgiving weekend, although this has been quite a different Thanksgiving weekend for most of us this year.
However, for many of us this Sunday is the First Sunday in Advent, which is the "Season of the Church Year" leading us into the celebration of Christmas as the birthday of Jesus Christ, the Savior of the world.
Advent means "coming" and the emphasis in our churches and worship services, whether in person or virtual, is three-fold.
First, that Christ came as the Babe of Bethlehem. Second, that Christ comes even now into our hearts and lives. Third, that Christ will come again at the "end of the ages," the end of the world. It is this third reality of Christ's coming at the end of the world that we acknowledge and ponder on this First Sunday in Advent today.
Throughout the "season," the four Sundays before Christmas, there is also another prevailing theme, the theme of hope. As I think about our world and circumstances, I believe that the theme and proclamation of hope is so needed among us, this year in particular.
In my sermon file for the First Sunday of Advent, which covers forty-four years of preaching, I came across a page which I share with you here. It proclaims and affirms the wonderful truth that even in our most difficult circumstances and most difficult problems, because Christ came as the Babe of Bethlehem, comes still to us today, and will most definitely come again, we have hope, real and honest hope, which gives us the strength and peace to persevere now and prosper in times to come.
I do not remember if I developed each of these proclamations of hope or whether I had an outside resource, but they are truths declared by all believing Christians and backed with the verses of Holy Scripture which you will read. (Scripture taken from the Holy Bible, New International Version.)
Because of Christ's Coming (x3):
1. There's still hope because we can take refuge in the presence of God. Psalm 46:1-2 "God is our refuge and strength, an ever-present help in trouble. Therefore we will not fear, though the earth give way and the mountains fall into the heart of the sea."
2. There's still hope because our problems – tests of faith – can bring us closer to God. James 1:2-3 "Consider it pure joy, my brothers and sisters, whenever you face trials of many kinds, because you know that the testing of your faith develops perseverance."
3. There's still hope because God has a plan – He is in control. Jeremiah 29:11 "For I know the plans I have for you," declares the Lord, "plans to prosper you and not to harm you, plans to give you hope and a future."
4. There's still hope because God promises to deliver us. Psalm 34:7 "The angel of the Lord encamps around those who fear him, and he delivers them."
5. There's still hope because God is with us wherever we are, whatever we face. Isaiah 41:10 "So do not fear, for I am with you; do not be dismayed, for I am your God. I will strengthen you and help you; I will uphold you with my righteous right hand."
6. There' still hope because God enables us to keep the faith. Romans 12:12 "Be joyful in hope, patient in affliction, faithful in prayer."
7. There's still hope because – in the midst of our problems – we can focus not on them, but on Jesus. 2 Corinthians 4:16-18 "Therefore we do not lose heart. Though outwardly we are wasting away, yet inwardly we are being renewed day by day. For our light and momentary troubles are achieving for us an eternal glory that far outweighs them all. So we fix our eyes not on what is seen, but on what is unseen. For what is seen is temporary, but what is unseen is eternal."
8. There's still hope because God promises us His grace. 2 Corinthians 12:9 "My grace is sufficient for you, for my power is made perfect in weakness."
9. There's still hope because God promises us strength. Philippians 4:12-13 "I know what it is to be in need, and I know what it is to have plenty. I have learned the secret of being content in any and every situation, whether well fed or hungry, whether living in plenty or in want. I can do everything through him (God) who gives me strength."
10. There's still hope because God promises us peace. Philippians 4:4-7 "Rejoice in the Lord always. I will say again: Rejoice! Let your gentleness be evident to all. The Lord is near. Do not be anxious about anything, but in everything, by prayer and petition, with thanksgiving, present your requests to God. And the peace of God, which transcends all understanding, will guard your hearts and your minds in Christ Jesus."
11. There's still hope because God promises to be at work for our good in all things. Romans 8:28 "And we know that in all things God works for the good of those who love him, who have been called according to his purpose."
So, please, in the midst of all your unfortunate circumstances and all the problems in your life, believe this glorious Proclamation of Truth, rooted in Christ's Coming – There's still hope! For you! And for us all! Amen!
[Kollmeyer is Pastor Emeritus at Prince of Peace Lutheran Church in Fayetteville. Check out Pastor Scott Ness and this congregation at www.princeofpeacefayette.org. Kollmeyer is also Interim Pastor at Word of God Lutheran Church in Sharpsburg, www.woglutheran.org. His weekly sermons are available on video from this website.]