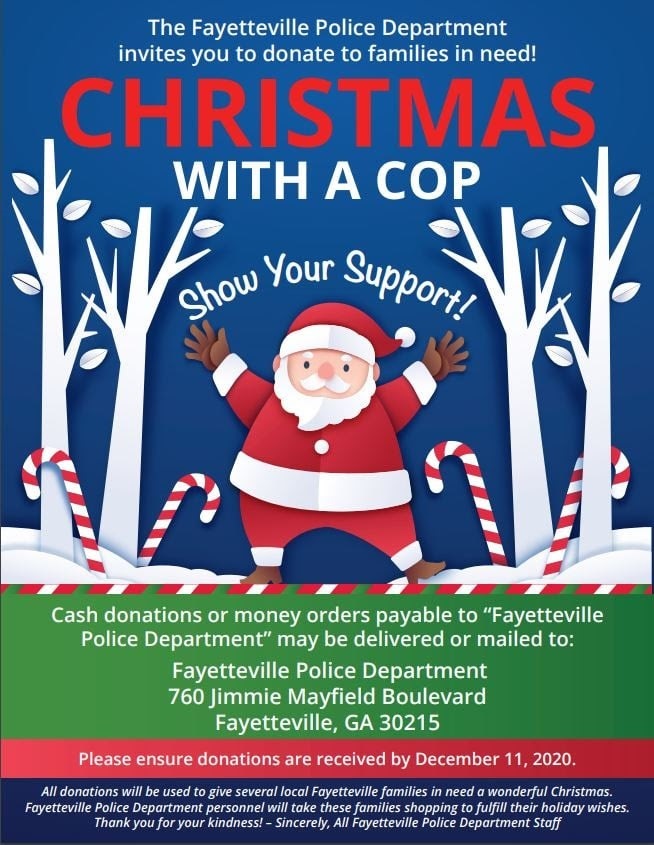 Want to help to make a better Christmas for families in need? One way would be to support the Fayetteville Police Department's "Christmas with a Cop" program.
Fayetteville police are requesting monetary support from the community to help make Christmas a little brighter for needy families by making a donation to the annual Christmas with a Cop program.
Officers said the donations will be used to enable department personnel to take several local families shopping to fulfill their holiday wishes.
Donations must be received by Dec. 11 and can be made in the form of cash, check or money order, payable to the Fayetteville Police Department, and can be mailed to 760 Jimmie Mayfield Boulevard, Fayetteville, GA 30215.