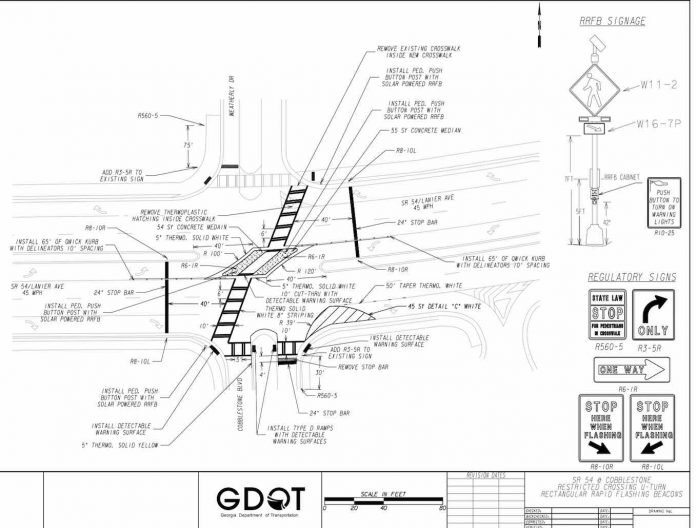 Plans by the Ga. Department of Transportation (DOT) for an upgrade of the intersection at Ga. Highway 54 East and Cobblestone Boulevard/Weatherly Drive met with approval at the Nov. 19 meeting of the Fayetteville City Council.
The plan put forward by DOT for the intersection was one of three Reduced Conflict U-Turn (RCUT) projects along Hwy. 54 East proposed by DOT earlier in the year.
Responding to recommendations by the council to add a pedestrian component, Public Services Director Chris Hindman said DOT is proposing that the RCUT intersection at Cobblestone Boulevard/Weatherly Drive also include a 10-foot wide marked crosswalk with flashing yellow beacons, and that the intersection include heavy signage.
Hindman said the DOT Atlanta office is reviewing the plan and wanted input from the council.
The City Council agreed with the proposal and will await a timeline once DOT gives final approval for the project.
RCUTS will eventually be installed at the intersections with Autumn Glen Circle/Rosewood Drive and at Knight Way.
The projects will be 100 percent funded by DOT.