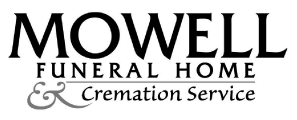 Juanita Margaret Hasty, 89, of Fayetteville passed away November 6, 2020. She was born on August 19, 1931 in Saxapahaw, North Carolina to the late Jeter and Altha Sawyer.
Juanita was a long-time resident of Senoia and Riverdale. She was a member of Sharpsbug Garden Club and the Senoia Historical Society.
Juanita was preceded in death by her parents; husband, Arnold Hasty, Sr.; brothers, Quentin Sawyer and Gene Sawyer; sisters, Iris Tate and Creelie Sawyer. She is survived by her sons, Lamar Hasty (Glenda), Russel Hasty (Pam), and Bradley Hasty (Aleyn); grandchildren, Melissa Barron, Melanie Jones, Wesley Hasty, Justin Hasty, Dylan Hasty, and Kayla Hasty; and several great-grandchildren, nieces and nephews.
A graveside service will be held at 11:00 AM on Tuesday, November 17, 2020 at Senoia City Cemetery, Senoia with Dr. Alex Moses officiating. In lieu of flowers, the family request donations be made to Southwest Christian Care, https://www.swchristiancare.org/
Mowell Funeral Home & Cremation Service, Fayetteville — www.mowells.com