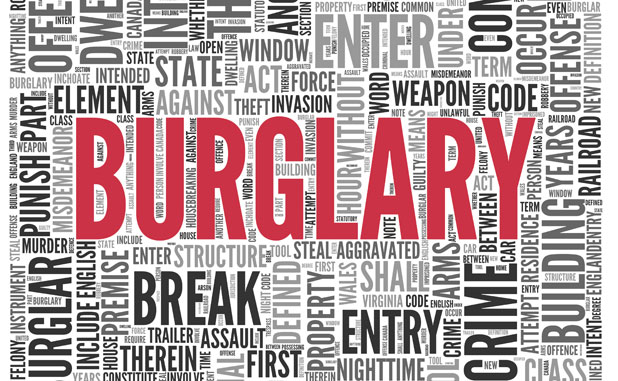 Fayetteville police are investigating an Oct. 29 business burglary and another at a residence reported on Oct. 31.
Fayetteville Police Department spokesperson Ann Marie Burdett said officers on Oct. 29 at approximately 9:22 a.m. were dispatched to the AT&T store on South Glynn Street about a burglary.
Burdett said police met with the complainant of an adjacent business who reported that upon arrival to their business early that morning they observed that the front door of their business had marks near the lock.
The marks were consistent with something being used to pry the door open in an attempt to break into the business. The complainant also reported that the door would not lock from the outside, said Burdett.
Burdett said the complainant stated they observed the door to the AT&T business was propped open and that there were scratches and what appeared to be pry marks around the lock of the front door. However, the lock was still in the lock position.
"On-scene officers cleared the building to ensure no offenders were present, and none were found," Burdett said. "After clearing the building, the officers observed several cell phones used for display appeared to be removed or taken. And an office that is used to store boxes appeared to be rifled through."
Burdett said the store manager arrived and walked the store with the police. After a brief discussion with the manager, the display phones were located, and it was learned that no items were taken from the location.
The incident is under investigation.
In another incident, officers on Oct. 31 at approximately 10;18 p.m. were dispatched to the area of Cobblestone Boulevard regarding a theft call.
Burdett said police met with the complainant/victim, who reported that their laptop was missing and believed it was stolen. The complainant said that a former boyfriend stayed with them for a short time but recently moved out and never received a key to their residence.
It was noted that the complainant thought that the ex-boyfriend devised a way to gain entry through a bedroom window. The complainant also stated that the ex-boyfriend had damaged their personal belongings in the past, said Burdett.
Based on the officer's preliminary investigation at the scene, the complainant was provided with information on obtaining a copy of the report and obtaining a Temporary Restraining Order against the ex-boyfriend, Burdett added.