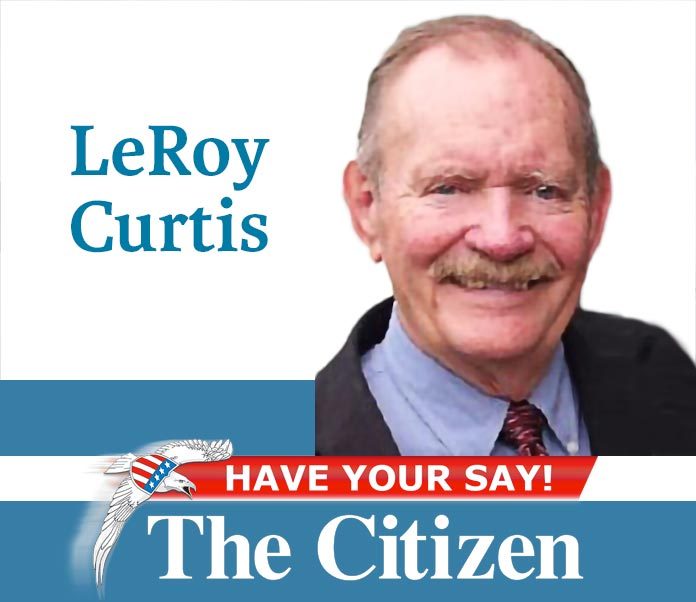 Going by the appointments and policies in the almost four years of the present administration, one would think that every serious Evangelical Christian intends to vote for Donald J. Trump and another four years of the same. That is certainly not the case.
The President has faithfully kept his past promises to the Church to protect the right to life and the basic religious freedoms that Democrats now unashamedly vow to dismantle in due haste. Nevertheless, there is a significant number of those who consider themselves to be Evangelicals, even conservative Bible-believing ones, who now prefer perceived moral character over expected policy outcomes as the primary basis for their political choices.
To them, supporting Trump betrays their own Christian witness. How can they endorse this terribly flawed man without being judged by unbelievers as being hypocrites?
Many Christians do find serious flaws in our president that, in their mind, immediately disqualify him to hold high office. He does lack the deportment, dignity, and demeanor that in years past we have come to expect from those who represent our nation. Being a gentleman seems not something of deep concern to him.
Yes, Trump routinely offends a lot of folks, especially women, who expect something better from our chief executive than a crass Yankee businessman whose best quality seems to be the ability to make good deals for American interests, regardless of the resulting fallout.
Besides that, he doesn't even speak much about his own personal faith, even though he does routinely present himself to religious leaders for prayer and enjoys support from many of them.
In fairness to the President, the same critics who would reject the judgment of others as the ultimate sin are all too quick to make rash judgments of him. The honest truth is that apart from the Blood of Jesus we are all lost. We all fail. When Christians decide who passes a character test and who does not, we ourselves become arrogant hypocrites of the first order.
I cannot pass the test, myself. Moses could not. King David could not. Peter and Paul could not. Where do we go with that? Nobody passes muster when it comes to righteous character, but Jesus Christ himself. That is basic Christianity.
The fact is that God uses seriously flawed humans to do his will on the earth; he always has. For instance, could any Evangelical Christian actually question whether or not it is God's will that unborn babies should have the right to live, or that his people would defy the government of men to worship and obey him?
Unfortunately, many Evangelical leaders are now, actively or passively, giving moral cover to young followers to vote for those who espouse abortion on demand, assuring that it is only one of many issues for Christians to consider when they go to vote.
Yes, there are other important issues. But this is not just a political policy; it is a fundamental biblical principle that is at stake. I cannot vote for abortion or for anyone who would even think about it.
It is NOT merely one of many political issues to consider. Life is a sacred trust and to suggest that the Bible is unclear on the subject of abortion is simply dishonest. Referring to it as "women's reproductive health" is, at best, misleading. It is a whole lot more than that.
The DNC has decided to go all-in in favor of abortion on demand as the law of the land and made it clear that they are no longer interested in appeasing the few remaining pro-life Democrats. Those are no longer welcome in the party's policy conversation.
That leaves me no choice but to ignore any and every candidate who runs under that party's affiliation. A person's character really does matter. But what sort of character would approve of, much less advocate for, the taking of innocent lives to appease voters who are demanding it?
That alone makes me suspicious about their judgment on any other issue. The option of voting for "none of the above" may soothe one's conscience but would be a virtual vote in favor of the practice.
I realize that there are other Christians who have a different perspective. I try hard to listen to their argument with understanding, but the Holy Spirit continues to affirm my decision.
The other aforementioned issues at stake in this election are certainly serious ones. Do we really want to experiment with socialism? Too many young people have, unfortunately, been indoctrinated in public school and various universities to believe that socialism would be a vast improvement over capitalism. They seem to be certain that it would provide a fairer and more equal system for everyone.
That is nonsense. A short visit to Cuba, Venezuela, or Nicaragua would put that notion to bed quickly. Radical socialism has always been antagonistic to a scriptural worldview and hostile to the free practice of religion.
Furthermore, it has predictably misled the naive masses into oppression and poverty. Today's liberators inevitably become tomorrow's dictators. Of course, America has its own character flaws which still need to be thoughtfully addressed. But that does not warrant trashing our Constitution to establish a far less perfect union.
Progressives in Congress seem to suggest that they would like to fundamentally change the way America is governed. That should give every citizen, Christian or not, serious pause.
America can recover from four more years of this present and less than perfect president. His policies are at least sane, predictable, and consistent with traditional Christian values, whether his character is or is not.
The other option fails on all counts. I'm not so sure that we can recover from what's behind "door number two" represented by the seriously radical DNC platform that is intentionally anti-Christian, not to mention an information industry that seems to be more than willing to skew the "news" for what has become, in essence, left-wing anti-Trump propaganda.
I pray that personal distaste for the current president does not blind people to the probable tragedy that lies behind the other option. I have never prayed harder concerning an election in my entire long life. There are so many young Christians out there whom I dearly love who might inherit a future that is much darker and gloomy than they could ever imagine. In any case, may God's will be done.
[LeRoy Curtis is a graduate of the University of North Carolina, Chapel Hill, and Asbury Theological Seminary. He served four years as a U.S. Naval Officer after which he became a pastor, Bible professor, educator, author, and missionary living in E. Africa for eight years where he and his wife developed a curriculum of biblical studies for untrained pastors in rural Kenya. His passion for training young church leaders takes him to various parts of the U.S., Latin America, and Africa. He and Judy are currently residing in Carrollton, Georgia.]