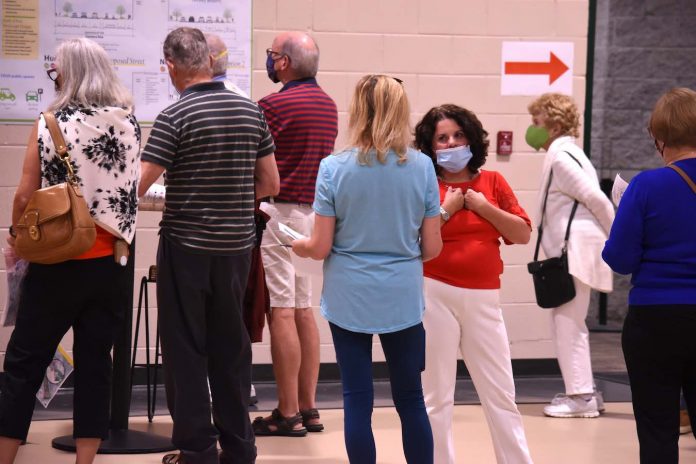 So, nine months and $160,000 in planning grants later, what do we have?
The Livable Cities Initiative Oct. 22 presented its maps and arguments for redeveloping parts of central Peachtree City in an area from City Hall-Drake Field westward past the Ga. highways 54-74 intersection to Huddleston Road.
Hosted by the City Council around a set of maps on the gymnasium walls at Kedron Fieldhouse, the open house Thursday evening from 6 to 8 p.m. brought between 70 and 100 citizens to question the plans and assumptions behind the LCI study.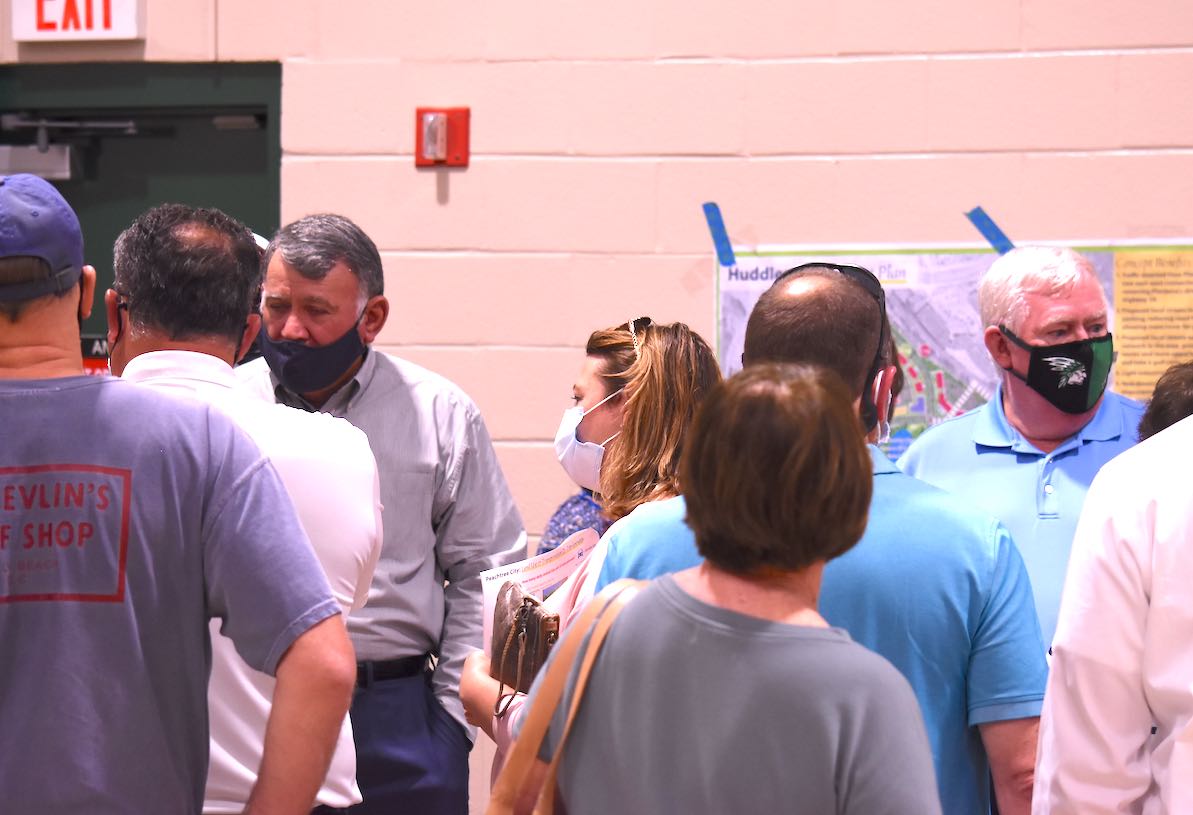 Council members and city planning staff spent a large part of the gathering assuring residents in one-on-one meetings that the city-owned tennis center was in no danger of being demolished and that Drake Field would not be home to multi-family apartments.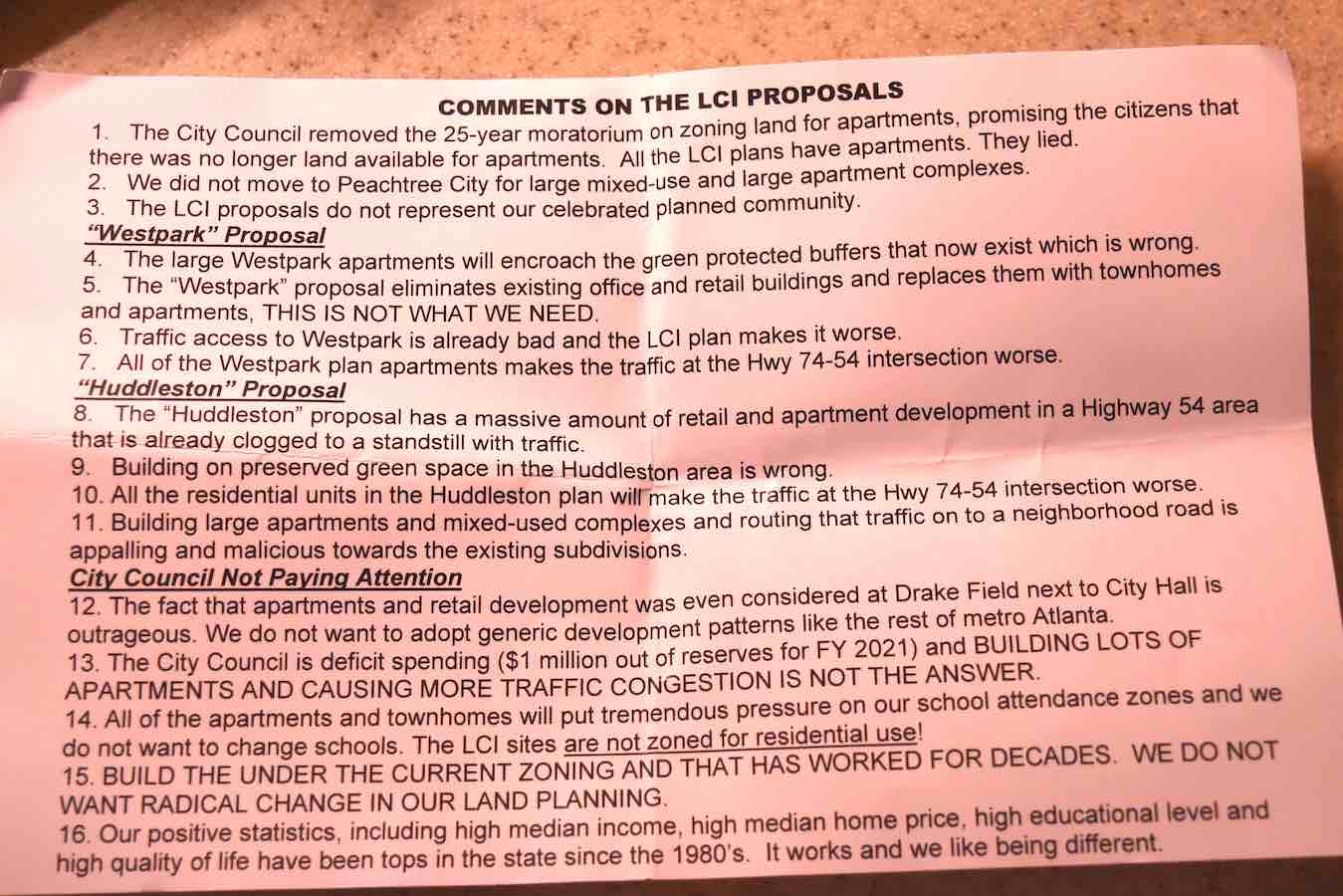 Two words might best describe both council hopes and LCI plans: Scaled back.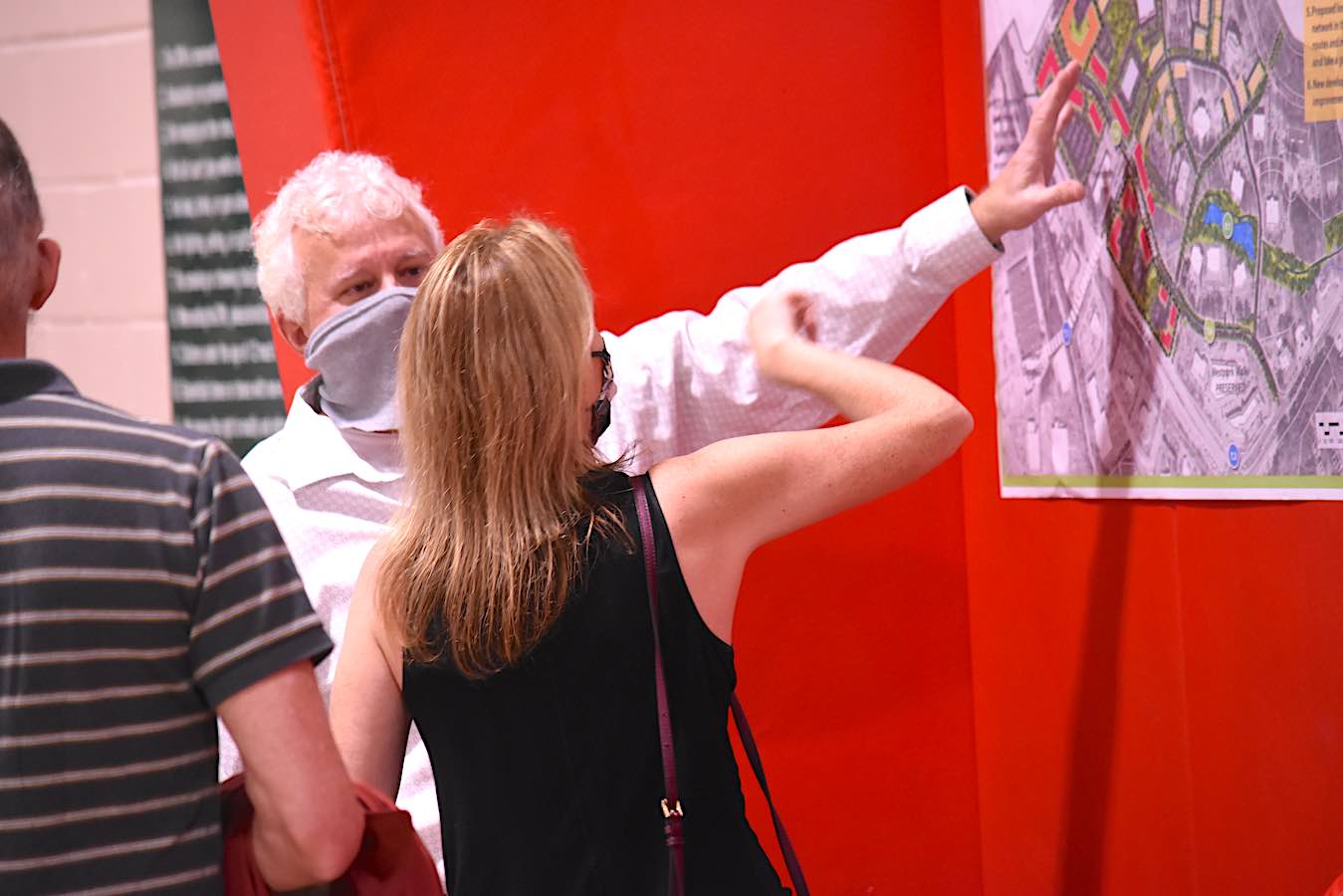 Scorched by hundreds of residents in feedback through survey and online comments, the LCI planners summarized what they had heard:
• Residents are "very hesitant about change in any location." That means "no build" scenario at City Hall. There will be no redevelopment in the City Hall area.
• "Residents are happy with PTC the way it is."
• Lack of desire for new housing of any kind (including single-family)
• Concerns that any LCI plans will worsen 54-74 traffic and make traffic more congested in Planterra Ridge.
• The tennis center stays as is.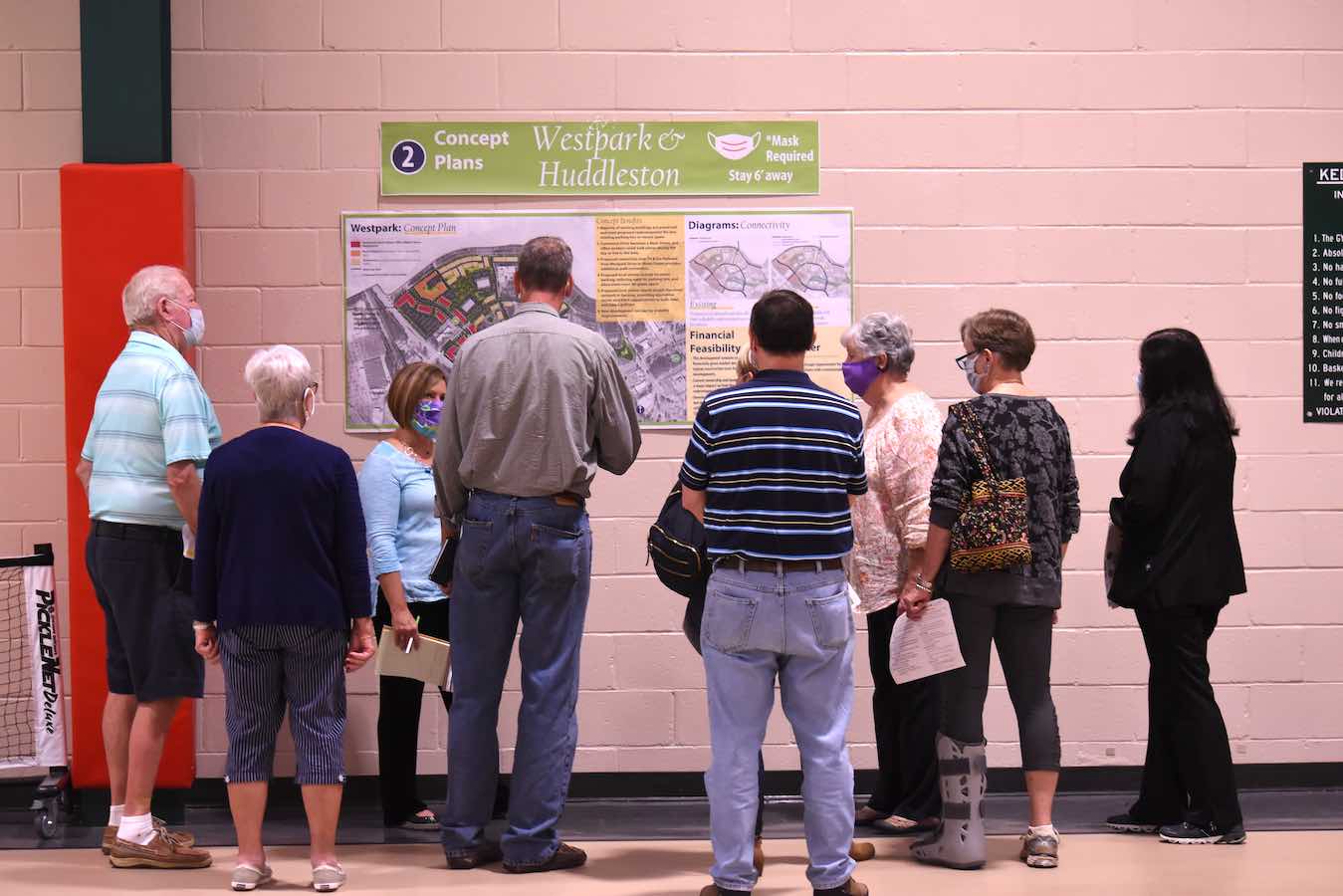 The LCI summary of citizen replies said that 40% don't want change, 27% want retail and mixed-use, and 33% want to improve the cart path system.
The LCI study made some recommendations for streetscape changes along Huddleston Road and in Westpark Walk, but the likelihood of that going farther is uncertain after the Thursday night meeting.
The study still must be presented to the council for final action in coming weeks.